Originally from Liverpool, Ruth's first long haul adventure was a work experience placement in southern India. With a medical career in mind she was determined to understand healthcare systems overseas. On returning to promote such trips among peers and graduating in Biomedical Sciences, she hung up her lab coat.
Letting her passion for travel take hold she undertook an operational internship in rural Tanzania. Working with locals immersed her in the vibrant culture and her love for Africa began. She was mesmerised by the balance of tribal and modern elements in African society. Joining Audley allowed her to further explore this stunning continent.
Growing up with David Attenborough documentaries as a Sunday night supplement, Ruth was lost for words at viewing extraordinary wildlife in their natural habitat, both on land and sea, during a month long tour of South Africa.
Speak to Ruth
Start planning your trip to South Africa with Ruth by calling
01993 838 542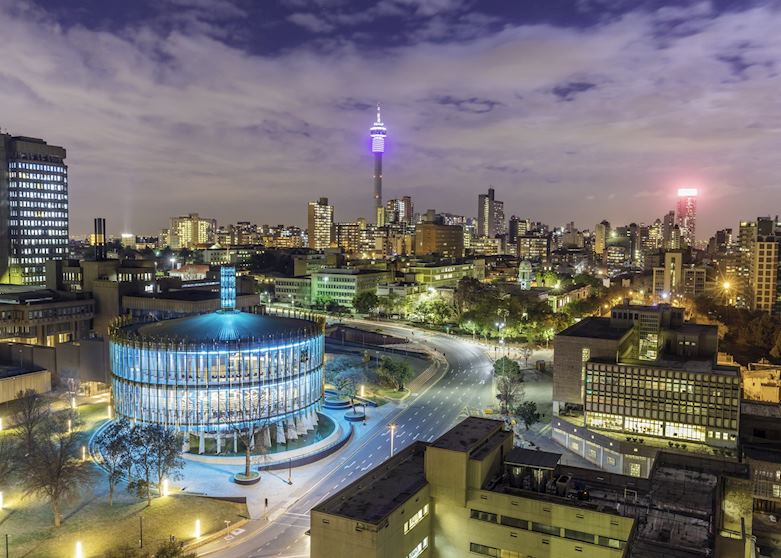 South Africa
Commonly used only as a transit destination in South Africa, I wasn't sure what to expect from Johannesburg (Jo'burg). To say I was pleasantly surprised would be a huge understatement however; I adored it and felt as though it truly certified my love for the Rainbow Nation.
A sprawling city, it really has an area to please everyone. The cool and rebellious younger sister to Cape Town, Jo'burg is full of buzzing bars, bustling shops and beautiful galleries. The up and coming district of Maboneng, with monthly markets and the jazz clubs of Braamfontein, can sprinkle some extra culture into any itinerary.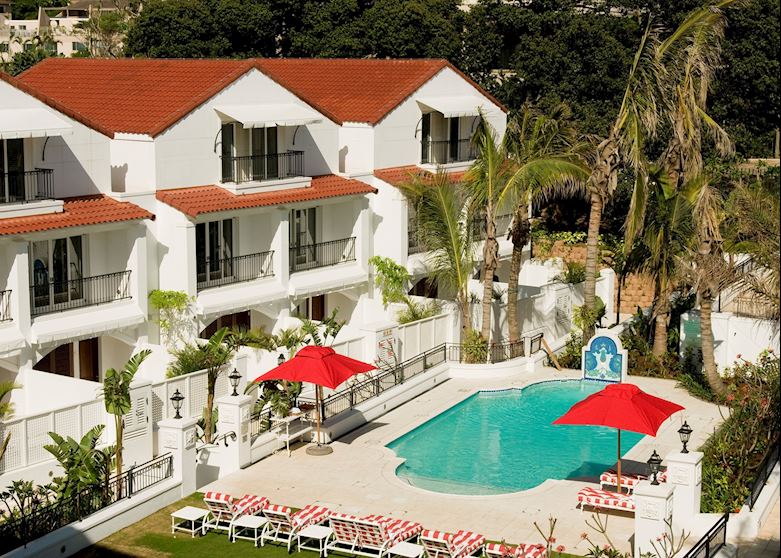 South Africa
If a hotel could be the perfect gentleman: sophisticated, well dressed and catering to all your needs with a dash of spontaneity, then this one certainly had me besotted. Sit back, relax and wait to be wooed.
Located right on the Indian Ocean at Umhalanga Rocks, the hotel is surrounded by pristine coastline and glamorous residences. With pools, spa, gym, cinema and six eateries, which can even provide a pet menu, the legendary establishment doesn't leave any desire unsatisfied. I loved how the quirky layout and contemporary artwork contrasts with the timeless setting and form a colourful ambience. Durban is well known for its Indian food, and if you are indecisive like me, the curry buffet available nightly here is ideal.
My top tip: don't forget to listen out for the bell when enjoying breakfast at the Ocean Terrace, staff will ring when they spot a pod of dolphins or even a breaching whale.
I'll never forget when…
After a day of spectacular game viewing, including watching a pack of wild dog having a stand-off with a memory of elephant, we had a truly magical evening at Dulini, Sabi Sands. The staff informed us we would be having a bush dinner and to be ready for 7:30pm. Not sure what to expect we wrapped up warm and hopped onto the safari vehicles once more. We drove for around 20 minutes into the reserve, hearing the night symphony of the bush. The night sky was then illuminated with lanterns and we could hear music faintly in the distance. On turning into an open area we could see the warm flicker from a bonfire and see the source of the serene sounds. The local Dulini staff, dressed in tribal chic, were singing traditional songs in perfect harmony. The now familiar faces of our friendly camp staff and the roaring open fire was a welcoming sight. The delicious barbequed food from the braai and lots of local wine weren't bad either.