At the age of 23 Steve embarked on a five year round the world trip, funding it along the way with work experience in Asia and Australasia. Since returning to the UK, Steve has been working in the travel industry for 12 years and his passion for the exotic has brought him back to Audley after a short spell away. Steve has recently travelled out to Namibia, Zambia and Uganda, where he was blown away by the amazing wildlife and stunning scenery. He found exploring the vast open spaces and epic vistas of Namibia by car to be one of his favourite travel experiences. He also fell in love with Zambia, due to the outstanding guiding and untouched nature of the safari experience. Seeing the mountain gorillas in Uganda is still Steve's favourite wildlife experience. When not enthusing about travel, Steve's pastimes include popular music, walking and football.
Speak to Steve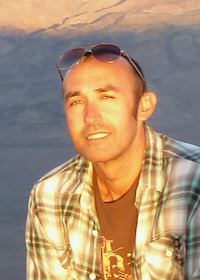 Start planning your trip to Africa with Steve by calling
01993 838 504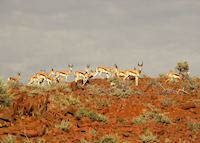 Its difficult to choose a favourite place in Namibia; everywhere has something special to offer and it's easily my favourite self-drive country. If I had to narrow it down, I would choose Damaraland. The scenery comprises of flat table top mountains, white grassy plains and red rocky surfaces which change colour depending on the time of day. Enjoying the view in complete silence, except for the natural sounds of a slight breeze or clicking cricket is something to savour. Pockets of Damaraland are also home to big game such as rhino and the desert adapted elephant. I cannot wait to go back!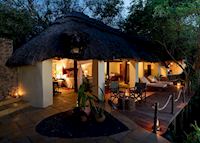 Tongabezi is really special, even more so after a few days in the bush. Perched on the banks of the Zambezi River it just makes for a really relaxing beginning or end to a trip. Tongabezi also has a superb chill out zone, a platform called the look out room where you can sip a drink and read a book, whilst looking out at one of Africa's great rivers. It's a brilliant place to base yourself for seeing Victorica Falls as well as arranging other activities in the area.
Steve's Most Memorable Experience
All my life I had been waiting to go up in a hot air balloon but I had been waiting to do this somewhere special. The stunning scenery of the Sossusvlei area in Namibia seemed to me to be the obvious choice. It's an early start and was quite chilly first thing but I was soon warmed by the rising flame as the balloon took to the air. The sound of silence is a beautiful thing and watching the shadow of your hot air balloon on the stunning red sand dunes as the wind took you on your path was a really memorable experience.