My love of travel began at a young age when I was inspired by stories of my parents' intrepid trips to the Middle East and South America.
My passion for travel went hand in hand with my interest in languages and I spent a year in Berlin as part of my degree. After graduating, I worked in translation, which I soon came to understand was not for me so I jetted off to travel the world for six months. On my return the travel industry seemed like a natural fit and I spent five years with one of the UK's largest travel companies enjoying trips all over the world. I then spent two years marketing the UK and Ireland to overseas travellers before joining Audley as an Australia specialist.
I have visited Australia several times but in a country so huge and diverse you could keep exploring for a lifetime and still be surprised by new experiences.
Speak to Tom

Start planning your trip to Australia with Tom by calling
01993 838 844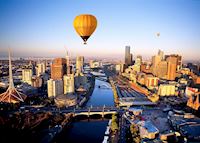 Melbourne, Australia's second largest city captured my heart. It has a vibrant nightlife and arts scene, you can shop to your heart's content in Chapel Street or jump on one of the historic trams for the short journey into the central business district. Here, soaring skyscrapers sit right next to the traditional Victorian arcades, or 'laneways', which are home to myriad artisan shops and restaurants. End your day with a kayak trip along the Yarra River as the lights come on and you'll be perfectly placed to sample Australia's best restaurant and bar scene.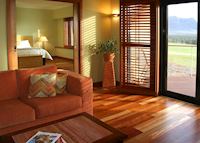 Located on the northern edge of the dramatic Grampians National Park, Meringa Springs is an intimate lodge that combines romantic villas with a highly-regarded fine-dining restaurant. After a day exploring the park and its incredible lookout points you can enjoy a swim in the infinity pool before gathering on the deck for sundowners to watch the kangaroos, wallabies and emus frolic in the field in front of the lodge. It's a slice of quintessential Australian life, all set against a backdrop of rugged mountains.
I'll never forget when…
I visited Cape Du Couedic in Flinders Chase National Park and was vividly reminded of the power of nature and how small we are in comparison. The headland is on the western end of Kangaroo Island in South Australia and looking out at the rolling waves of the wild Southern Ocean was a humbling experience. It felt like the ends of the Earth. There's a lighthouse here but little else and the interpretive signs describe what life was like for the former lighthouse keepers and their families on this remote outpost. Standing there, knowing how far I had come to get there, put everything in perspective.