Having graduated from Birmingham University with a degree in Philosophy, Tom, already a keen traveller, put on his backpack and set off for an around-the-world adventure. Roaming through South America, North America, Australasia and Asia, nothing stuck in his mind more than his adventures around Australia's east coast, which cemented his love affair with the land Down Under.
Tom's first experience of Australia was watching England lose the opening game of the Cricket World Cup in front of a 100,000 strong crowd in Melbourne; it was all uphill from there however. He has since returned on a number of occasions to (unsuccessfully) try to shorten his bucket list, which just keeps getting longer. As an experienced scuba diver, Tom gravitates back to the Great Barrier Reef — and having explored many of the earth's most spectacular underwater worlds — nothing gets any better.
Speak to Tom
Start planning your trip to Australia with Tom by calling
01993 838 787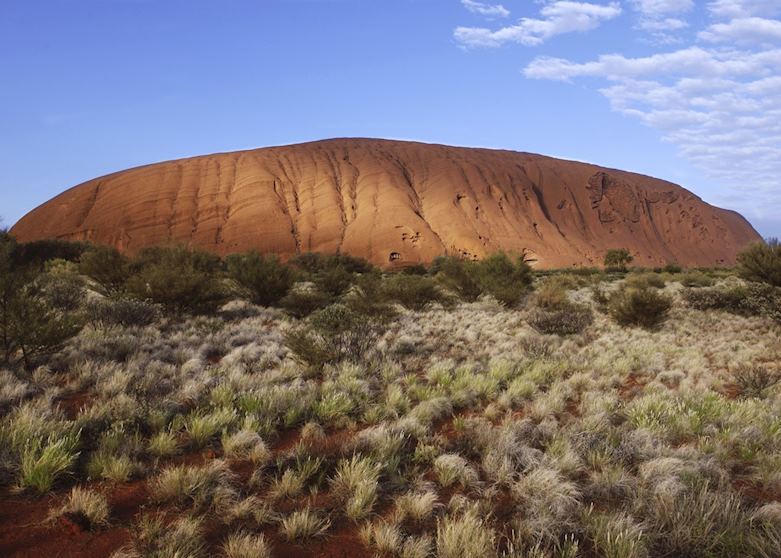 Australia
While it's almost an impossible task to choose my favourite place in Australia, for me, visiting the Red Centre was like nothing I had experienced anywhere else in the world — and the UNESCO World Heritage listed Uluru-Kata Tjuta National Park was the cherry on the cake.
Watching the sunrise and set over the national park for me is as close to a quintessential Australian Outback experience as it's possible to get.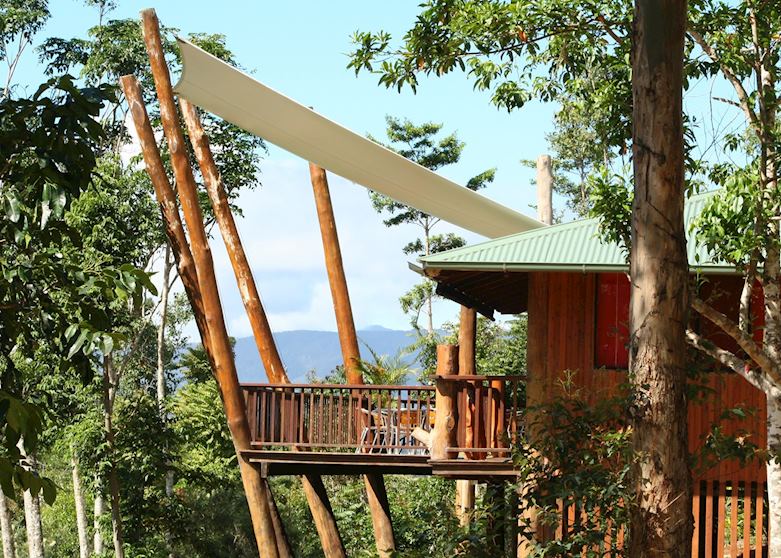 Australia
Being a bit of a wildlife geek the Rose Gums Wilderness Retreat, in the Atherton Tablelands, was a particular mecca to me.
A highlight of staying here was spotting the elusive cassowary, a throwback to the Jurassic era; it's the second biggest and one of the most dangerous birds in the world. The amazing birdlife is a particular feature of staying at Rose Gums, and the hosts are particularly helpful, running daily morning wildlife tours of their 93 hectare estate. I was lucky enough to see the smallest kangaroo in the world (the musky rat-kangaroo), the king parrot, rainbow lorikeet and even a platypus in one of their rainforest creeks.
The hospitality I received here was also second to none and the knowledge and literature that the hosts have put together is unparalleled, which really enhances your stay.
I'll never forget when…
On a recent research trip with Audley I visited a vineyard called Rymill Coonawarra, in South Australia. Here, I spent the day tasting a beautiful selection of wines before spending the night camped among the vines. Coonawarra is known as the red wine centre of Australia due to its rare terra rossa soil and produces some of the world's best Cabernet Sauvignon — a favourite of mine. The camping was a particularly special experience and Rymill provided me with a beautiful hamper of local cheeses, meats, breads and pâté. I then sat there in total privacy, watching the sun set and eating and drinking some of the produce that South Australia is famous for.