After completing a degree in languages at Sussex University, Kayleigh's lifelong passion for travel couldn't be reined in any longer and she set off on a backpacking adventure through Southeast Asia.
After five exhilarating months travelling through Thailand, Laos, Vietnam and Cambodia, Kayleigh decided to continue her travels onto Australia where she fell in love with the great outdoors, working aboard a luxury charter boat on the Great Barrier Reef. This job allowed her to fund further trips during which she visited the USA and Canada.
On returning to UK, Kayleigh knew that she wanted to pursue a career in travel and share her experiences with others. Since joining Audley as a Canada Specialist, she has had the opportunity to visit some of Canada's most exciting regions. On her most recent trip, Kayleigh had the incredible experience of travelling north to Hudson Bay to see the polar bears.
Speak to Kayleigh

Start planning your trip to Canada with Kayleigh by calling
01993 838 731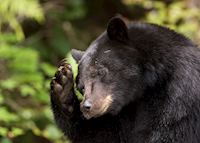 Tofino is one of my favourite places in Canada, if not the world. Situated on Vancouver Island, the small town of Tofino is absolutely spoilt for wildlife and beautiful scenery. Here you can find rich dense rainforest, pods of orca whales and black bears foraging for food along the beach.
The Inn at Laurel Point is one of the most beautiful accommodations I have had the pleasure of staying at. Situated overlooking the harbour in Victoria, the property has one of the best locations in town and guests are able to enjoy sunset over the water from their room every night. Rooms are beautifully furnished with bright, modern colours with a hint of Japanese style and the onsite restaurant Aura is one of Victoria's most innovative restaurants and well worth a try.
I'll never forget when…
My most memorable experience has to be polar bear watching in Churchill, Manitoba. Journeying out onto the vast landscape of the tundra, I had no idea what to expect or what we might see. Only 20 minutes into the tour, we stopped our vehicle and watched in silent awe as a 1,100 lb (500 kg) male polar bear ambled past us only a few feet away. Seeing these incredible animals against the dramatic landscape of the icy Hudson Bay was a moment I will never forget.