Mike has always had a desire to see the world. After graduating from the University of Gloucestershire with a BA Honours Degree in Sports Tourism Management, he travelled to South Africa, Malaysia and Australia before spending two years working in the USA.
Whilst in the States, he ventured on several trips north to Canada where he found his love for the country's natural beauty, cultural diversity and spectacular wildlife.
Since joining Audley, Mike has enjoyed further travels to Canada with highlights including watching orca off Vancouver Island and driving through the Rocky Mountains. Besides travelling, he enjoys camping in the great outdoors, the occasional round of golf and religiously following motor sport.
Speak to Mike

Start planning your trip to Canada & the USA with Mike by calling
01993 838 706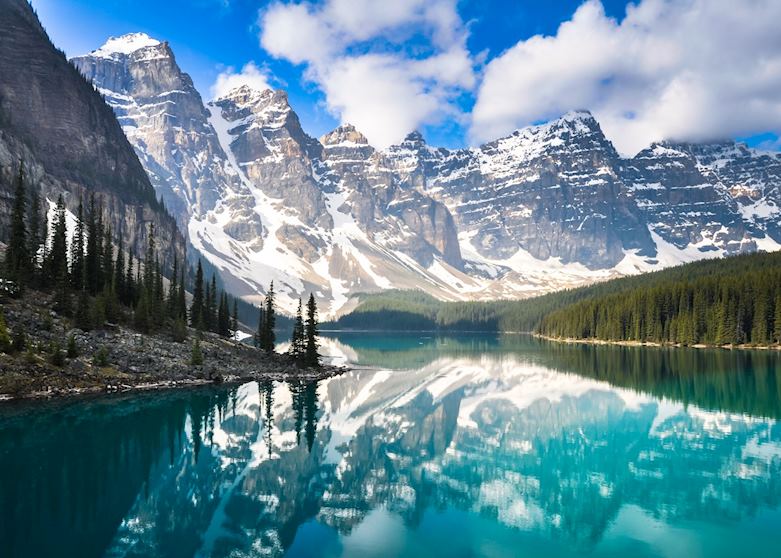 Canada
As the highway twists and turns through the Rocky Mountains a small idyllic town called Banff lies waiting. A perfect postcard town with a local feel Banff is set in the heart of the Rockies boasting streets lined with flowers and pine trees. Snow-capped mountains form the background in all directions.
Banff is a beautiful place to visit with a mix of old and rustic ski lodges, Victorian castle hotels, and it is situated in very close proximity to most of Alberta's iconic attractions.
A 30 minute drive will take you to the majestic Lake Louise and stunning Moraine Lake or alternatively help you on your way to Jasper via the Icefield Parkway. In the heart of Banff National Park, wildlife is in abundance and a short drive out of town may get you close to elk, deer, black and grizzly bears and even wolves.
Banff has many attractions, which are well worth a visit. These include the unique experience of bathing and relaxing in the soothing hot water of Banff Upper Hot Springs on Sulphur Mountain, or if you fancy an aerial view of Banff you can take a journey to the top of Sulphur Mountain in the gondola.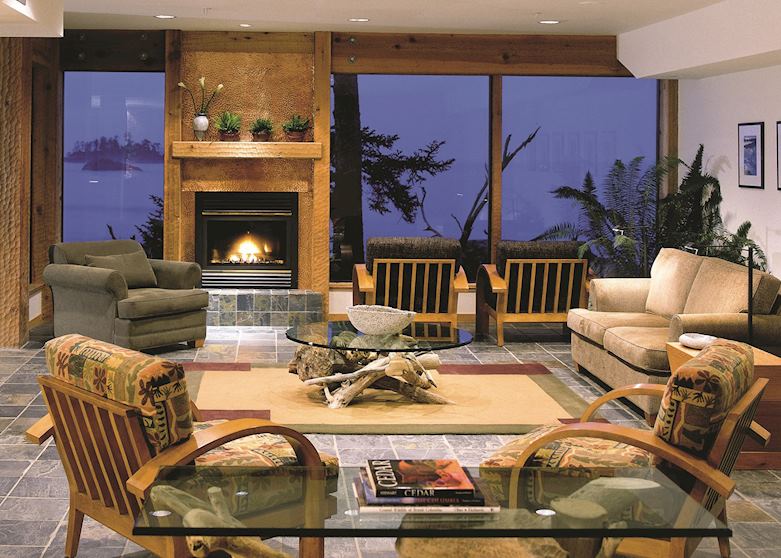 Canada
The coastline along the west coast of Vancouver Island is like no other; beautiful, long sandy beaches, harsh, jagged rock-lines with stunning ocean views and to experience all of this, the Wickaninnish Inn is the place to stay.
The 'Wick' strives for perfection and offers the perfect mix of relaxation and comfort as you watch the dramatic ocean scenery outside. All of the hotel's rooms are ocean-facing with a very modern and contemporary feel and large picture windows in the bedrooms and bathrooms.
The Pointe Restaurant sits adjacent to the ocean spoiling you with fantastic views of the dramatic coastline whilst you indulge in some of the finest cuisine British Columbia has to offer. The renowned customer service that runs through the hotel to the restaurant is exceptional and you are unlikely to be disappointed.
I'll never forget when…
The highlight of my time in Canada has to be whale watching in Tofino. Tofino is a place like no other due to its dramatic rocky coastlines and long sandy beaches, but because of its location on the Pacific, is a great place for viewing grey whales, humpback whales, orca, seals, sea lions and even a small sea otter or two. Departing Tofino harbour, you head out on either a covered boat or an open-top zodiac through the Clayoquot Sound and out into the open ocean.

The annual Pacific Rim Whale Festival takes place from March until May where nearly 20,000 grey whales pass within three miles of the shore on their migration south. They return north again during mid to late fall. The boats work together via radio so the chances of seeing whales are high. When you get close, the engines will turn off leaving you to drift along side the whales in their natural habitat. Sometimes, during feeding time or when they are just having fun, the whales will put on some fantastic displays which help make for some amazing photos and great memories.