With a passion for travel from an early age, Tim's love of Canada came as a teenager, frequently visiting his brother in Toronto. From then on he made regular visits to Eastern Canada, further exploring Ontario and Québec.
With a new found passion for winter sports and a desire to explore Western Canada, he spent a ski season working in Fernie, British Columbia, a real highlight of his travels. More recently he spent a year living in Vancouver, creating travel itineraries for clients visiting Canada from across the globe. This also gave the opportunity to experience the splendour of the BC coastline with weekends on the Sunshine Coast and the Gulf Islands.
Since joining Audley he has re-visited Canada taking in the stunning scenery on offer on Vancouver Island, the Rockies and Kootenay National Park. His travels also took him back to Eastern Canada again, exploring the cities as well as the beautiful Québec countryside. In his spare time Tim takes a keen interest in sports and also travel photography.
Speak to Tim

Start planning your trip to Canada with Tim by calling
01993 838 818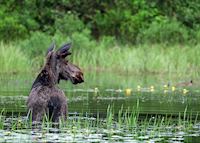 Algonquin National Park is the perfect place to spend a few days in between Toronto and Ottawa. The park covers a huge area of Ontario with only a small section accessible by road. This makes it a great area for spotting wildlife such as moose, deer, beaver and black bear in their natural habitat.
I love the feeling of wilderness that you get here and the beautiful surroundings that go on as far as the eye can see. There are plenty of hiking trails available from the road in the south of the park of varying lengths and difficulty so really something for everyone.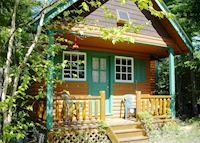 For me, Cross River Cabins a great place to experience true Canadian wilderness and log cabin experience. Set in Kootenay National Park there is a real sense of seclusion with the nearest town around a 35 km drive away.
With some great hiking trails available from the cabins and the option of a guide as well, you can spend hours walking in the stunning mountain scenery and barely see another person along the way. After a day seeing the surrounding sights you can then settle back in to your cabin, with a log fire and no TV or Wi-Fi as a distraction it really is a true escape from everyday life.
I'll never forget when…
A memorable moment came for me when taking my first trip on a floatplane on the way to a bear lodge on the west coast of British Columbia. Already excited about the trip ahead, I was then given a seat in the cockpit. It was great to experience the stunning panoramic views of the mountains, islands and inlets from above. A popular way to travel on the Western Canada coast I highly recommend a flight for anyone visiting this area.