Catherine's passion for travel started when she was a child and spent the summer holidays travelling through Europe with her mother. With history being a favourite subject at school, she got the chance to travel to Russia to learn about the Cold War, travelling from Moscow to St. Petersburg.
After completing her BA HONS degree in Dance and Theatre Performance, Cat wanted to see more of the world. The USA had always been of interest and she embarked on a self-drive trip down the east coast of Florida. More recently, since joining Audley, Catherine has travelled to the USA again, but this time to the Deep South. Travelling up the Mississippi River and beyond through four different states in total.
In her spare time Catherine teaches ballet, tap and modern dancing at a local dance school. She also loves to go on walks with her dog in Oxfordshire's countryside.
Speak to Catherine

Start planning your tailor-made trip with Catherine by calling
01993 838 935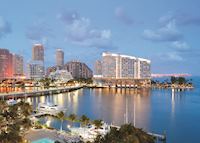 During my first trip to the USA I got to visit Miami. I fell in love with the city as soon as I arrived. It has such a relaxed atmosphere while also being vibrant and lively. I got to see a Miami Heat game at Heat Nation, American Airlines Arena. It was the first time I'd been to a basketball match and I was taken back by the comradery of the two sides and loved the in-game entertainment.
The boutique bars and smart restaurants come alive in the evening and that's when you really get to experience what Miami has to offer. It's one place in the world where I could see myself living and I cannot wait to return in the future.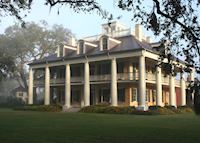 This plantation home offers a different experience to some of the other plantations in the area as it focuses more on the opulent life style of the rich owners who have lived in it over its history.
Each of the cottages are decorated to a high standard, featuring period features with a modern twist. Rocking chairs are scattered across the decking to make sure you get a real feeling that you're in the Deep South.
The Carriage House, which is one of the three dining options on site, is situated in a luxurious ball room with grand chandeliers and resident chirping birds. The restaurant offers true southern cuisine, but in a contemporary style. Definitely one not to miss when visiting the Deep South.
I'll never forget when…
When I travelled to Russia, I visited St Petersburg and got to see a choir perform in a beautifully ornate, Orthodox Cathedral. The sound of the choir was haunting yet inviting all at the same time. It's an audio memory as well as a visual one that I will never forget.