Born in Australia with family in England, Charlotte became a frequent flyer from a very young age, travelling to and from Europe many times a year. Since moving to the UK she has taken advantage of the close proximity of mainland Europe and explored it further.
Most recently she embarked on a four month adventure, starting by going back to her home country. She went from Perth to Melbourne, then up to Cairns, down to Brisbane and on to Sydney, before heading for New Zealand, where she spent six weeks exploring both the North and South Islands, enjoying the incredible views and drinking exceptional wine. From New Zealand she flew over to Canada, where she finished her trip soaking up the spectacular scenery, seeing black bears and snowboarding down Whistler Mountain in British Colombia.
On her return, Charlotte joined Audley's Concierge team to share her experiences and passion for travel.
Speak to Charlotte

Start planning your tailor-made trip with Charlotte by calling
01993 838 211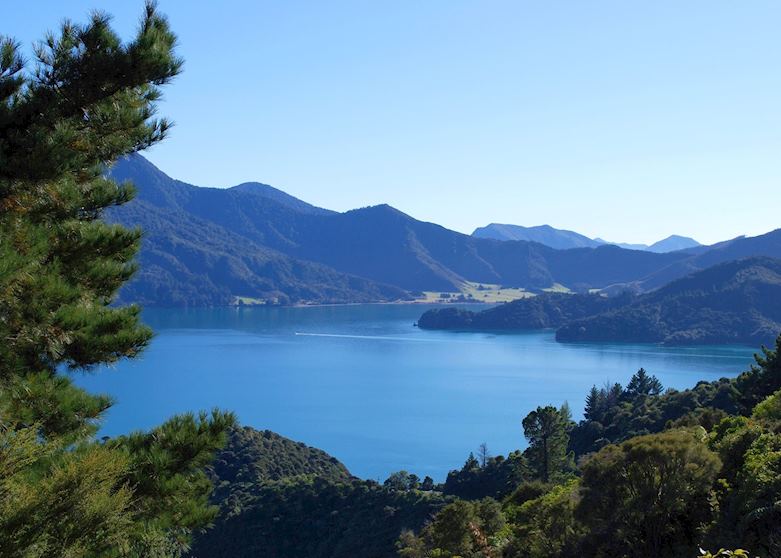 New Zealand
My favourite place is Wanaka in New Zealand's South Island.
Settled on the edge of Lake Wanaka, surrounded by snow-capped peaks, it's a picture-perfect small town around an hour's drive away from vibrant Queenstown. Although similar to Queenstown in many ways, Wanaka is smaller, less well-known and has a relatively untouched feel about it. As well as enjoying some amazing restaurants in the town, I also tried my first canyoning experience, a skydive from 15,000ft and many long walks around the lake, soaking up the incredible scenery.
Canada
Although fairly simple, Middle Beach Lodge in Tofino, Canada, was one of the best properties I stayed in throughout my entire trip.
This coastal retreat was so peaceful and comfortable with a real rustic feel to it. The Great Hall in the main lodge was very inviting with a roaring fire and some comfy armchairs to relax in. Every cosy room had either a forest or ocean view. I loved walking along the private stretch of beach at sunset, it was so beautiful. Middle Beach is around a 10 minute drive away from Tofino, a fishing town with some outstanding restaurants.
I'll never forget when…
We decided to go snorkeling on the Great Barrier Reef, it was a beautiful day and the water was beautifully warm. We put on our snorkeling gear and headed for the sea, however just before we got there we saw a white tip reef shark gliding past, a small and harmless shark — but a shark nonetheless. Assured by the lifeguard that 'Jaws' was not going to hurt us, we continued into the water and had the most amazing few hours swimming among hundreds of brightly coloured fish and the most friendly sea turtle. It was so calming and fascinating. I could have happily snorkelled there all day.