Natalie first started in the travel industry over 20 years ago working for a small tour operator specialising solely in Morocco, where she arranged tailor made trips, fashion shoots, marathons and even some weddings. Being passionate about animals she decided to take a short career break and headed out to South Africa for a few months to fulfill a lifetime dream of working with lions. While there she worked helping to hand-rear lion and tiger cubs.
Since joining Audley over a decade ago, she has been able to travel extensively throughout North Africa and the Middle East, her most memorable trips being in Jordan and Israel. She has also had her first visit to Southeast Asia, where she spent three weeks exploring the wonders of Thailand.
When not working or travelling, Natalie enjoys being at home in the Cotswolds with her husband, young son, dog and chickens.
Speak to Natalie

Start planning your tailor-made trip with Natalie by calling
01993 838 422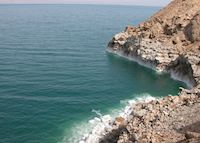 I visited Jerusalem currently with a colleague and I have to say that I was totally blown away by it. I really don't know what I was expecting from the city, having never been to Israel before but I found the people, culture and the food all highly likable.
Jerusalem has such a mixture of culture and religious, I think my favourite area would have to be the Old City as it is the home to most of the religious sites such as the Wailing Wall, Dome of the Rock and Mount of Olives. Another added bonus is its location as it's really easy to take a day-trip to either Bethlehem or the Dead Sea, which are both well worth a visit. I really can't wait to return and explore more of this wonderful city and country.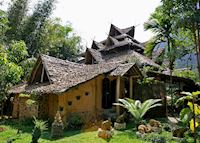 On visiting Thailand I was impressed by all of the different styles of hotels available. However, I must admit that my highlight was the Elephant Hills Rainforest Camp, Thailand's first floating camp, which is located in the Khao Sok National Park on the beautiful Cheow Larn Lake.
Here, you are totally in the wild with no mobile phone signal or Wi-Fi, just the sound of the wildlife around you. Activities in and around the lake include kayaking — where you might catch a glimpse of wild gibbon — hiking in the surrounding forest, or swimming. Or, just spend your time just relaxing on the private deck of your floating tent.
I'll never forget when…
If I had to name just one experience, then I would have to say it was walking the stone staircase all the way up to the Monastery in Petra. At the time it was extremely hot and there are around uneven 850 steps up to the top, however when you turn the corner and see it for the first-time, it really does makes it all worth it. The Monastery was much larger that I thought it would be and to this day I am still stunned that it was all carved by hand in such detail.