Carolyn, Italy Specialist
Carolyn's love for travel started from the first time she went abroad, and her top priority quickly became when and where to go. Her trips turned into months of exploring in Southeast Asia, Australasia and, finally, Central America. Basing herself in Costa Rica, she journeyed throughout Central America, learning Spanish and immersing herself in the local culture for nearly two years. This led her to Audley, where she became a travel specialist, arranging trips to this region.
Following many years of long-haul travel, Carolyn's focus has moved to exploring slightly closer to home. During her first trip to Italy, it didn't take Carolyn long to fall in love with the country, so she decided to take a sabbatical and get to know Italy and Italian life in more depth.
Since returning to the UK, Carolyn has changed roles at Audley and is delighted to now be specialising in tailor-made trips to Italy. She has already revisited Italy to sample some of the excellent range of hotels and experiences Audley has to offer.
Speak to Carolyn

Start planning your trip to Italy with Carolyn by calling 01993 838 641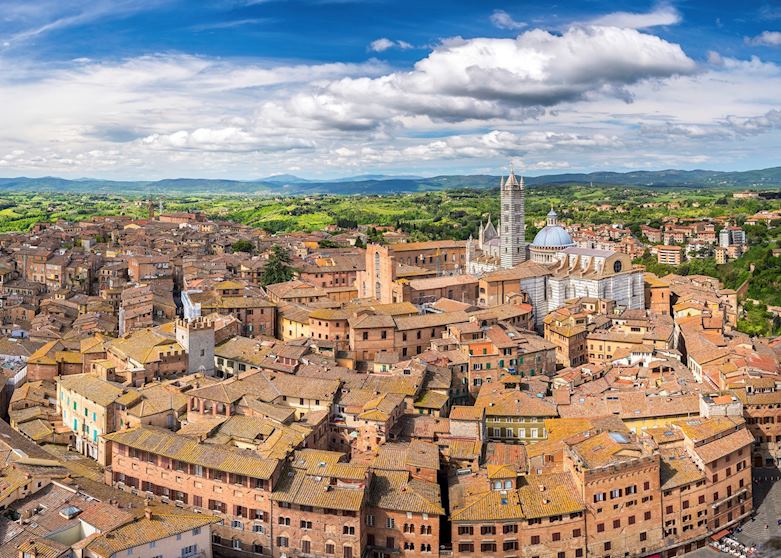 Tuscany
The medieval, architecturally rich city of Siena in Tuscany is steeped in history. It's easy to wander around this small city and explore the streets that lead to the central Piazza del Campo, a great place to people watch and home to the Palio horse race. Siena's duomo is absolutely beautiful and definitely warrants some time to take in its impressive details.
You might wish to stay in the city itself for a couple of nights, but you can also visit Siena easily on a day trip from other Tuscan hilltop towns, such as San Gimignano, Montalcino or Montepulciano, or from the Chianti wine region. It's also surrounded by typical Tuscan countryside dotted with cypress and olive trees, umbrella pines and vineyards growing world-class wines.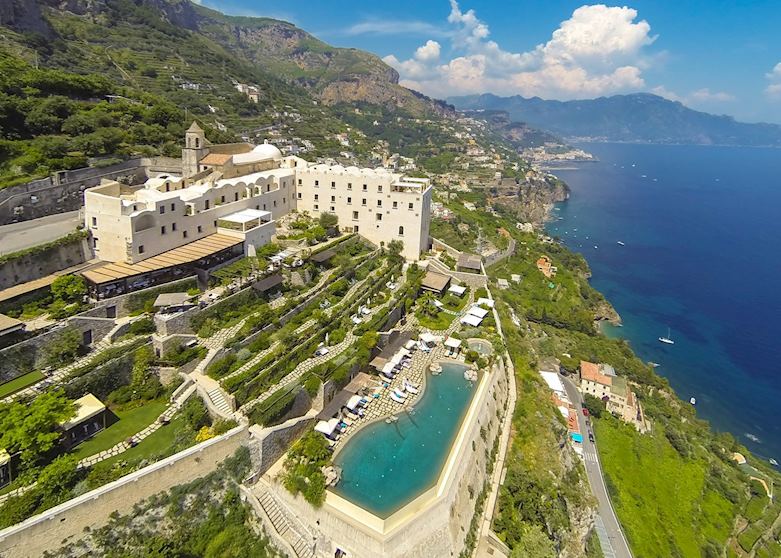 Amalfi Coast Region
Perched on the cliffs on the Amalfi Coast, my jaw dropped when I walked out onto the sunset terrace of the Monastero Santa Rosa and took in the view. I was instantly wowed again when I looked in the other direction over the terraced gardens and dramatic cliff-edge infinity pool.
If you can manage to tear yourself away from the infinity pool and gardens, then you might wish to treat yourself to a day of pampering — the hotel has an incredible spa. Savour the local cuisine at the property's Michelin-starred restaurant, before you retreat to your luxurious room inside the lovingly restored 17th-century monastery. When you come to leave, one little feature I loved was the confession box now masquerading as a place to leave your hotel feedback (if you want to leave, that is).
I'll never forget when…
Perched on the back of a yellow Vespa, I rode through the cobbled backstreets of Rome with my guide, across local districts and around the Colosseum. It's such an amazing way to see the city, and an experience I can definitely recommend.