Katy, Iceland Senior Specialist
Growing up, Katy was in awe of her father's adventures around the globe, so after graduating in journalism from Cardiff University, she spent the next few years working abroad and travelling the world in between.
After spending a number of years covering the Indian Subcontinent at Audley, Katy leapt at the chance to become part of the Iceland team; a country that she had previously been captivated by following her first visit in 2014. At first it was the spectacular glacial landscapes and renowned geothermal activity that primarily appealed to Katy but following her most recent visit, she has become further intrigued by the variety of birdlife, cuisine and Icelandic folklore and culture.
Katy takes great pride in organising tailor-made itineraries to this fascinatingly unique country, and during her spare time she enjoys teaching yoga and visiting her family in Devon.
Speak to Katy

Start planning your trip to Iceland with Katy by calling 01993 838 348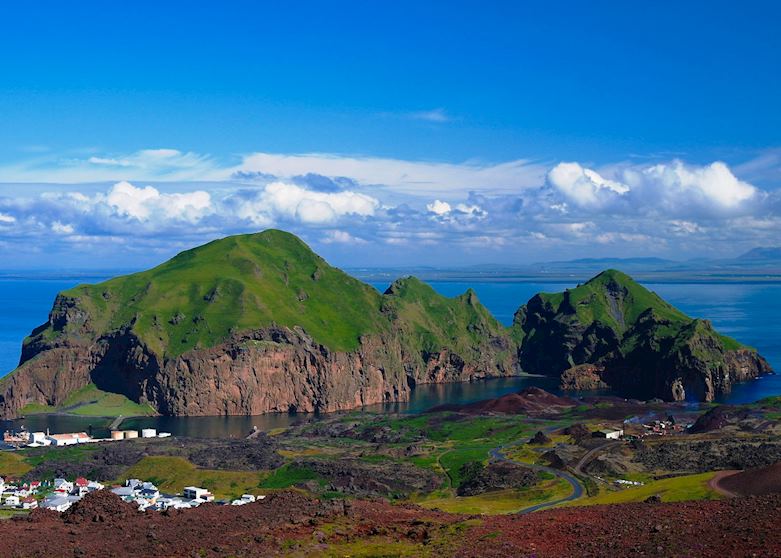 Iceland
A collection of 15 islands created by submarine volcanoes off Iceland's south coast, the Westman Islands offer dramatic scenery, compelling history and great food. Heimaey, the largest island, is the only one that is permanently inhabited and a visit was one of the highlights of my recent trip. The island is a 35-minute ferry ride from the mainland and can be visited on a day trip from Reykjavík. Start at the Eldheimar Museum to learn the story of the Eldfell eruption in 1973, then walk the island's rugged trails to see local landmarks, and, if you're visiting between May and August, lots of puffins.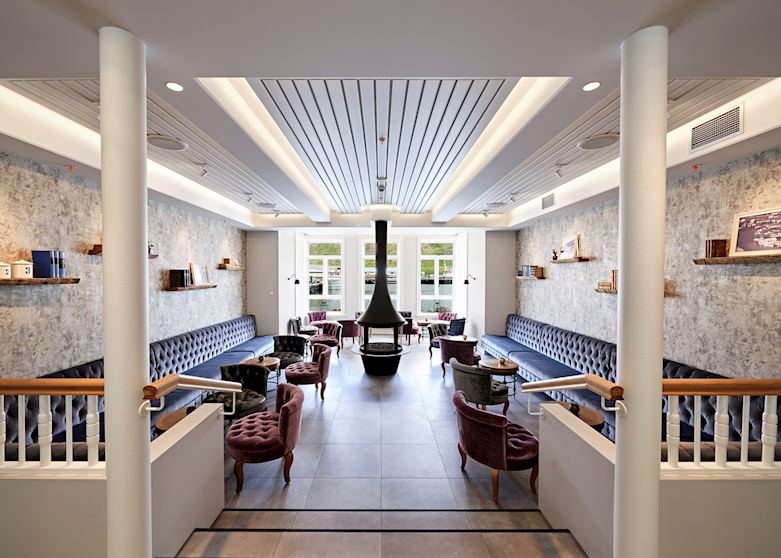 Iceland
Located in remote Siglufjörður in north Iceland, the Sigló Hótel overlooks the marina in this historic fishing town once known as the herring capital of the world. The hotel effortlessly combines local character with chic, Scandinavian style, and the rooms are extremely comfortable with snug window seats offering a great place to relax as you admire the mountain or marina views. The restaurant has views of the waterfront so you can watch the local fishermen bringing in the morning's catch as you have breakfast, you can take a dip in the outdoor hot tub or simply relax by the fire in the lounge.
I'll never forget when…
We joined a whale watching and sea angling experience in Eyjafjörður, the longest fjord in central north Iceland on a wonderfully sunny day and soon after boarding, our guide was pointing out humpback whales. With the engine switched off we could hear the whales shooting air and water through their blowholes as we watched the flukes of others descend back under. In between sightings, we snacked on kleinur (Icelandic doughnuts), and tried some sea angling, and despite being a complete novice, I didn't wait long for my first catch. All this was set against a backdrop of snow-capped peaks, making it an unforgettable day.