Laura, Iceland Specialist
Having a father who worked for British Airways was a sure-fire way of ensuring my first love would always be travel. I was lucky enough to travel extensively from a very young age and visited South and East Africa, the USA and Canada, Thailand, the Caribbean and Europe.
My career in travel started with a company that offered fully escorted tours in Finland and it was there my love for the Nordic countries began. It was a natural progression to start exploring Norway, Sweden and Iceland and I was lucky enough to begin selling tailor-made trips to all these countries and so, over a 12 year period, I toured them extensively. Iceland was the country that stood out for me, it is so scenic, and unusual in every way. It offers so much, no matter what time of year you visit and I'm looking forward to sharing all that at Audley.
Speak to Laura

Start planning your trip to Iceland with Laura
Q&A with Laura
What's the best local dish you've tasted?
Plokkfiskur, a traditional Icelandic fish stew that translates as 'plucked fish', is a local staple and looks like a creamy potato salad, but is served piping hot with bread and truffle butter. The ingredients consist of the catch of the day, usually haddock, cod or any fresh white fish, combined with onion, celery, carrots and potatoes. Then you add white wine, cream, chives and salt and pepper. There are some modern variations that add curry or cheese sauce, but whatever way you choose to have it, it will taste delicious.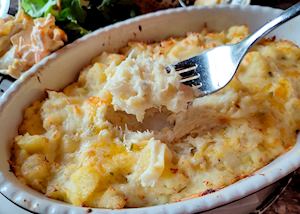 What's your most vivid travel moment?
Imagine a beast of a vehicle with wheels almost as tall as a man whisking you along remote roads and crossing glacial rivers like they were puddles, and you'll get some sense of the excitement I felt as I set off on a tour to Langjökull by superjeep. Looking across the snowy white landscape, it felt as if no one had ever been there before. We descended into the heart of the glacier through a tunnel, a guide filling us in on everything we saw, including an ice chapel used for weddings. It was an incredible trip, and I couldn't recommend it enough.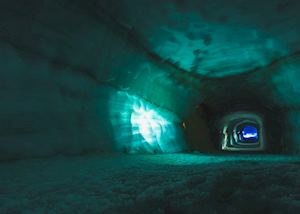 Which book, film or artwork captures Iceland the most?
Games of Thrones immediately springs to mind when I think of Iceland as so many of the main scenes were filmed in Þingvellir National Park, Þórsmörk and Tindfjallajökul, which is also known as The Valley of Thor and is a nature reserve in the southern Icelandic highlands popular with hikers and photographers. Fans will know that scenes for north of the wall would have been shot in the winter months, however, some of the scenes south of the wall were shot in very similar locations but you would never know it as they look like a completely different place in the summer months.