Layla achieved an honours degree in classics and a postgraduate masters in rhetoric, winning her an internship at the University of London, working in the events and sales department. Her classics degree provided her with the opportunity to work as a shore excursion leader on board a cruise ship that focused on culture and antiquity. This gave her the chance to explore much of the world, leading passengers in three continents and more than 40 countries.
After 14 months on board, Layla relocated to Australia for one year on a working visa and spent over a month living like one of the locals in Bali with some Balinese friends. Wanting to settle down on home soil, but keen to use her travel industry and sales skills, she joined Audley.
Having returned from extensive travels through Italy, Layla is now one of the founding members of Audley's Italy team. She's continuing to share her travel knowledge and passion with others and inspire them to travel.
Speak to Layla

Start planning your trip to Italy with Layla by calling
01993 838 224

Italy
When journeying anywhere in the world, I've always loved discovering local life and authentic places — as destinations receive more visitors this can be harder to find, especially in the cities. But, Naples has managed to remain relatively untouched and retain much of its original charm and culture. It's a city where you can find some hidden treasures, not to mention fantastic pizza.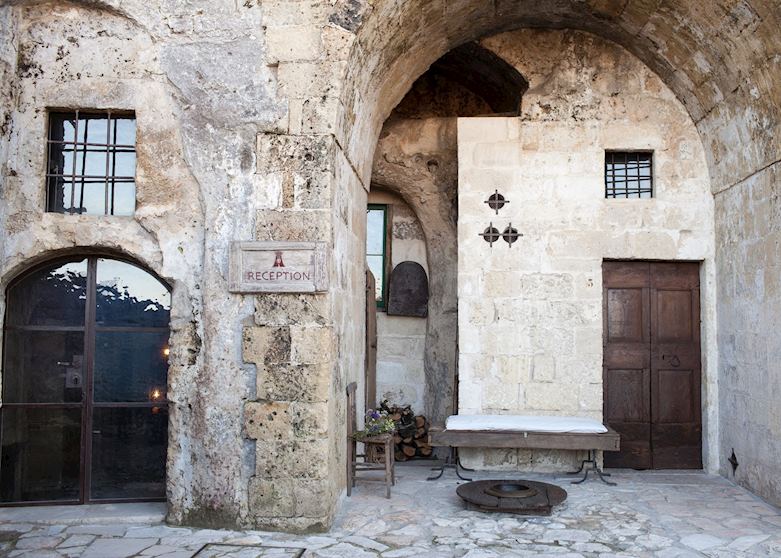 Italy
The magical cave hotel of Sextantio, situated in the UNESCO World Heritage Site of Matera, offers a rather special stay. Facing Murgia Park, its views are certainly impressive, and with just 18 rooms it offers a personal and friendly service and atmosphere. Despite having all modern amenities, it retains its original features and is ideally located just a few minutes' walk away from both old and new Matera.
I'll never forget when…
After spending a few days in Rome appreciating its history, architecture and artwork, it was wonderful to visit the Rome Gladiator School and its hands-on museum to learn more about gladiator life in a very interactive (and physical) way. I had great fun dressing up, trying on helmets and brandishing weapons before I was allowed to start 'training' in the arena. My training culminated with three contests where, I'm pleased to say, I was declared victorious.