Anna, Hidden Beaches Specialist
I got my first taste for travel at nine months old when my parents moved to Oman for work. We lived in the Middle East for five years before reallocating to Kuala Lumpur. I spent the next ten years growing up as an expatriate immersed in both the local and international schools.
My parents stayed on in KL allowing me numerous visits home. Holidays consisted of exploring the beauty of nearby islands and the surrounding countries as well as longer trips to many of the lush islands in the Caribbean. After school, I booked a round-the world-ticket which gave me the opportunity to travel to Australia, New Zealand, Fiji, India and Central America.
Happiest when in the sun and surrounded by the ocean, I always look for an element of beach and island hopping when I travel and have a passion for the Caribbean, something I love to share with anyone looking to travel.
Speak to Anna

Start planning your trip to the Caribbean with Anna by calling 01993 838 328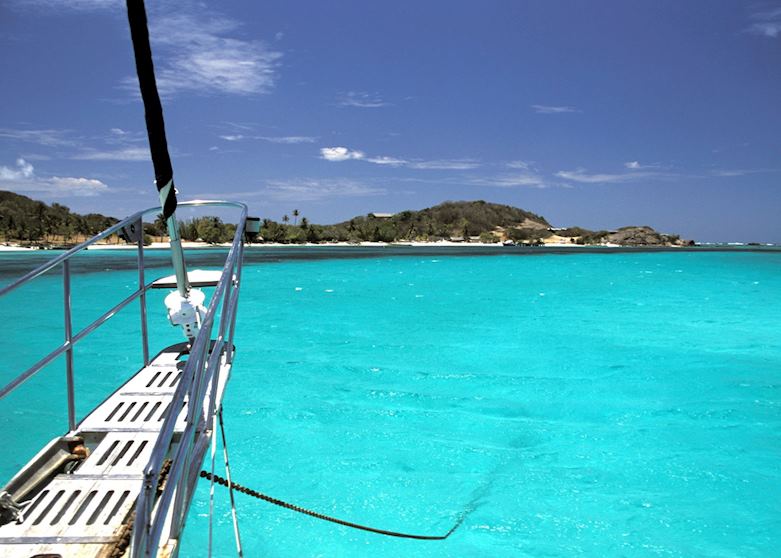 St Vincent and the Grenadines
A private Island in the Grenadines, Petit St Vincent is a little slice of paradise. To me, it's the epitome of laid-back luxury and a great place to disconnect and recharge. It has so many little quirks that are exclusive to the island and make it feel special. Along with untouched beaches, clear turquoise waters and secluded cottages and villas, the only mode of transport is golf buggies that whiz around delivering room service or giving you a lift home after dinner in the impressive wine cellar. An unbeatable honeymoon destination, it manages to feel completely tucked away but still luxuriously indulgent.
I'll never forget when…
I spent a day snorkeling in the Tobago Cays Marine Park. Immersed in crystal-clear water and surrounded by untouched, white sand beaches, it was paradise personified. The park is only accessible by boat and we were lucky enough to be the only visitors. Beneath the surface though, the water was teeming with turtles, parrot fish and innumerable other species as well as vivid corals. Everything was exactly the way you imagine a tropical reef to be. It was a magical experience and one I would certainly recommend if you're visiting the Grenadines.