Blaise, Indian Ocean Specialist
Having grown up in west London, I spent much of my childhood holidaying across Europe. At the age of 17 I ventured on my first solo, long-haul trip to Mexico, where I got to travel all over the country. I enjoyed the culture, food and beaches and was astonished by just how vastly different a country could be.
After spending six months living in America, and then venturing through Africa, I realised my true passion was in travel and made the exciting move to Audley. I have since spent a great length of time exploring South Africa, Tanzania, Mauritius, Seychelles, Abu Dhabi and Dubai.
I relished my time in both Mauritius and the Seychelles; I really think the Indian Ocean is home to some of the most beautiful countries in the world. In both counties you will find incredible beaches with turquoise waters, delicious Creole food, a variety of wildlife and marine life, and an abundance of history.
Speak to Blaise

Start planning your tailor-made trip with Blaise by calling 01993 838 532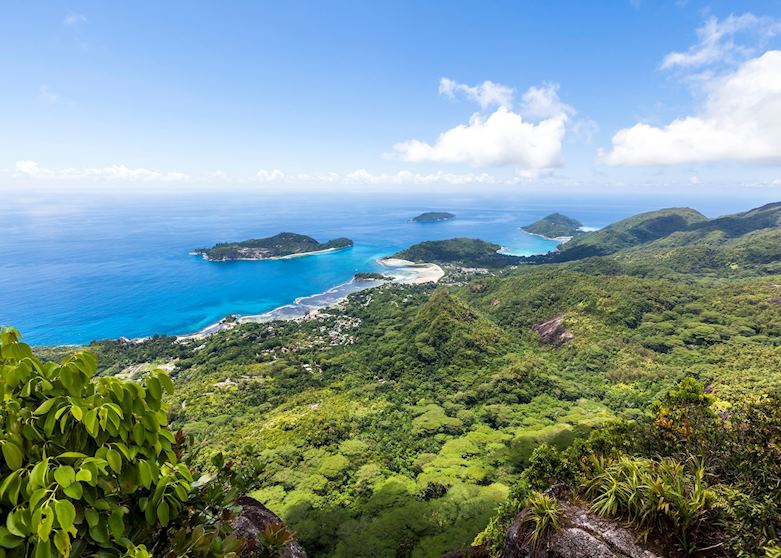 Seychelles
For me the Seychelles really is a special and unique place within the Indian Ocean. The lush tropical vegetation and remoteness of the islands feels almost Jurassic and the beaches are simply out of this world, I had no idea there were so many shades of turquoise. Island hoping is the best way to explore the Seychelles and it's very easy to do. The locals are extremely welcoming and the creole food is delicious; some of my favourite dishes include grilled fish, chicken and coconut curry, lentils and roti.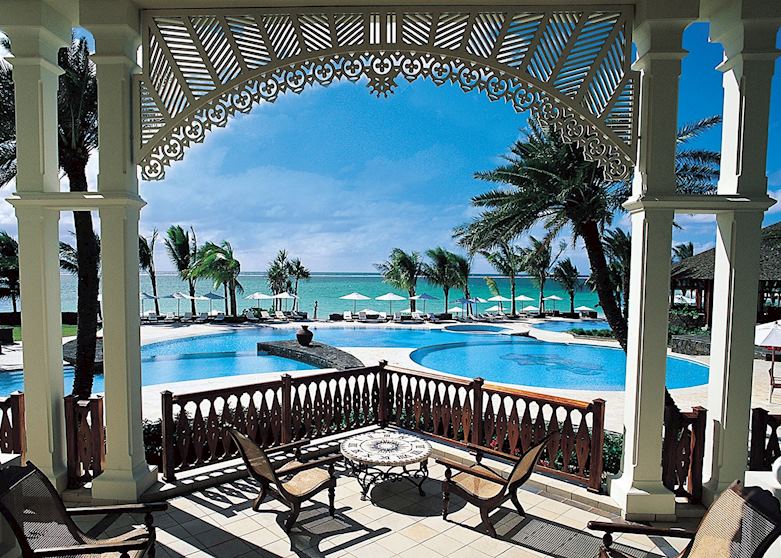 Mauritius
There is something very impressive about The Residence, from the welcome you receive on arrival to the beautiful colonial style and decor. The service here is fantastic and every room has a personal butler who will look after your every need. For me, The Residence stands out because it has one of the best beaches in Mauritius which is calm with crystal clear water. When I stayed here my butler organised a special breakfast for me with all my favourite things.
I always like a hotel that has character and charm and this beautiful old French Colonial home has both in abundance. The house which dates back to 1835 and has only four rooms has stuck true to its original style with big wooden shutters, four poster beds and antique furniture. I am yet to stay anywhere quite like Le Demeure, it is like taking a step back in time.
I'll never forget when…
One of my most memorable travel experiences was a catamaran trip around the island of Praslin in the Indian Ocean. The excursion lasted the whole day and we got to sail around some very beautiful and very deserted islands in the Seychelles including Coco, Felicite and Petit Souer. It's hard to put into words just how beautiful these remote islands and beaches are but the highlight of this day would have to be the incredible marine life I got to snorkel alongside, which included sting rays, sharks, turtles and dolphins. The delicious BBQ lunch the crew cooked for us was a lovely surprise as well.