Daniel developed a love for travel during early family trips to west Africa, India and countries across Europe. He then started planning his own to Southeast Asia, Sri Lanka and Australia, leaving a senior role with a coastal and marina property company to embark on his adventure.
He travelled extensively throughout Southeast Asia, his highlights being a trip to Myanmar, motorcycling from Hanoi to Saigon in Vietnam, and visiting orangutans in Tanjung National Park, Indonesia. He eventually settled in Australia, where he worked in Melbourne for a year before spending time on the country's east coast.
He joined the Hidden Beaches team in London to build on his passion for travel. Since being with the team Daniel has visited some amazing beach destinations in the Seychelles, Zanzibar and Thailand as well as experiencing an awe-inspiring safari trip to Tanzania.
Speak to Daniel

Start planning your tailor-made trip with Daniel by calling
01993 838 421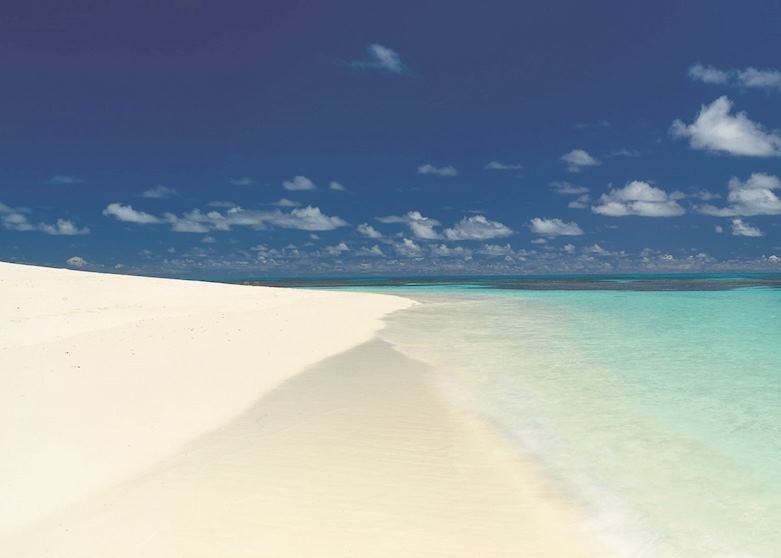 Seychelles
Denis Island is the second most northerly island in the Seychelles. Flying there by light aircraft from Mahé, you are met with spectacular views of turquoise coloured waters, coral reef and tropical flora.
The island keeps the Robinson Crusoe feel (there's no mobile phone signal), but it does so while offering luxury beach cottages and villas with private gardens that lead straight onto the beach.
You can dive and snorkel on the reef or take a kayak to explore the lagoon just meters from the shore. Denis has a strong focus on sustainability and I would highly recommend the nature tour, which includes a visit to the farm, spice gardens and a chance to spot some wildlife, during which you will hear about the ongoing breeding projects they have to protect the islands' endangered bird species.
Denis Private Island is also renowned for its food and the head chef offers a great variety of fresh, quality cuisine.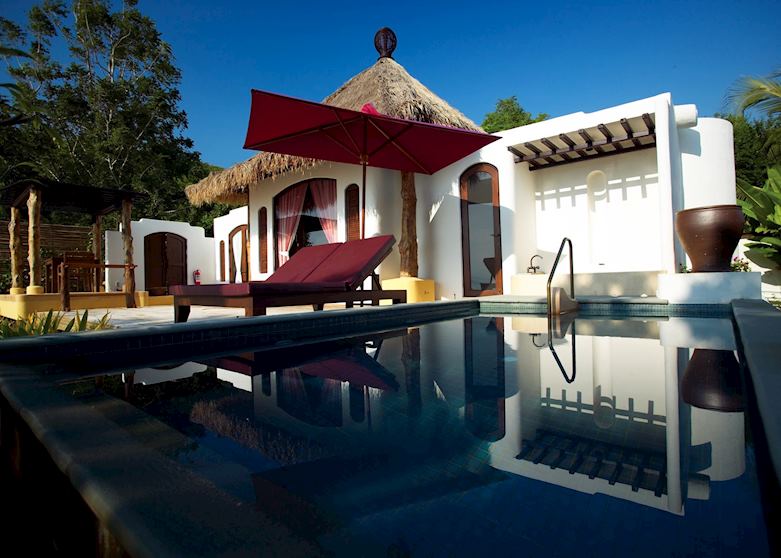 Thailand
The Paradee enjoys a beautifully secluded and remote location on the island of Koh Samet. The staff here are fantastic and very friendly; they're happy to tend to you as you much as you like or leave you to enjoy the stunning beach in peace and quiet.
The accommodation is in palm-thatched villas, set among the tropical gardens or along the beachfront. These offer private plunge pools, views across the ocean and space to relax, both inside and out. The beach has powdery, white sand and the sea is pleasantly warm; it really is picturesque and a very easy place to spend the day lazing in the sun.
The Paradee offers a lovely daily afternoon tea, which can be served on the beach or at your villa, and I would highly recommend ending your day with a sundowner in the Sunset Bar.
I'll never forget when…
The highlight of my trip to Tanzania was a stay at Beho Beho Safari Lodge — and in particular — the walking safari. It is one of the few properties where it's possible to walk straight from the camp itself out onto a safari walk, which I did with my guide: Godlisten. After a short time he gave us the signal to stop as we approached some long grass, we waited with a mix of anticipation and nervousness, not knowing what was close by. Moments later we saw a trunk appear out of this long grass and point towards us as it picked up on our scent. This was quickly followed by a herd of elephants crossing our path just meters away. To get so close while on foot was a wonderful experience.