Ella, Hidden Beaches Specialist
My first travel experience was spending three months in Thailand and Cambodia exploring the countries extensively. It was upon my return to the UK that I decided I wanted to make travel my career. Now, each time I go to a new destination, I seem to add ten more to my wishlist after talking to people I meet along the way. I love to experience different cultures and try new delicacies, but finding untouched beaches is unbeatable. I've been lucky enough to explore the sands and seas over four continents in the past five years and since starting as a Hidden Beaches specialist, I've tested out the turquoise waters of the Maldives, the beaches of Mauritius and the desert scenery of Oman and the United Arab Emirates. I look forward to sharing my experience and sending you on your way to some of these amazing places.
Speak to Ella
Start planning your tailor-made trip with Ella
Q&A with Ella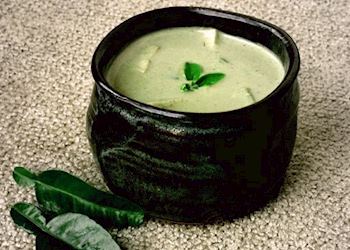 What's the best local dish you've tasted?
Thai Green Curry is a popular dish worldwide, but until you've tasted it in Thailand, you haven't had the real thing. Spicy, rich and aromatic with a silky, coconut-based sauce, it can differ from region to region but is generally stronger and more pungent than a red curry. The depth of spices is quite unlike anything you might have tasted outside Thailand and if you're concerned at just how hot it might be, don't worry, something I love, is that almost everywhere in Asia wait staff will ask if you want it 'local spicy' or 'Westerner spicy'.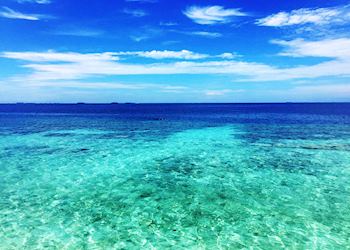 What's your most vivid travel moment?
Arriving at our resort in the Maldives by boat, it felt like the entire island had a filter on it. The vibrant green of the trees, the blue of the ocean and the dazzling sands were just so intense. We were welcomed by the whole team and at sunset, headed down to the beach to find the island's resident marine biologist there with a small school of sting rays swimming right up to the shore. We spent the evening interacting with them and learning about their habits. It was so unexpected and such a privilege; I'll never forget it.
Where would you love to travel next?
I've heard so much about Indonesia on my travels but haven't quite made it there yet. Along with tropical beaches you get vast jungles filled with wildlife, dramatic volcanic scenery and a rich culture, as well as big cities, great food and buzzing bars. I can't wait to explore it.