Louise, Hidden Beaches Specialist
I've been lucky enough to travel since an early age, and the best journeys of all were our family trips to the Caribbean. Many of my happiest memories involve swimming in the warm turquoise sea, racing hermit crabs on the beach with my brother, and the warm hospitality of our Caribbean hosts.
Since graduating from the University of Southampton, I've taken as many opportunities to travel as possible. I've hosted chalets in the French Alps, taken a solo trip through Latin America, and toured Vietnam. The contrast of cultures, architecture and cuisine has been both exciting and eye opening, and the perspective each trip has given me continues to make every day more interesting long after they have finished.
Having learnt and loved the quirks of the 12 Caribbean islands I've visited, I'm keen to share these experiences with anyone interested in the abundance they have to offer.
Speak to Louise

Start planning your trip to the Caribbean with Louise by calling 01993 838 785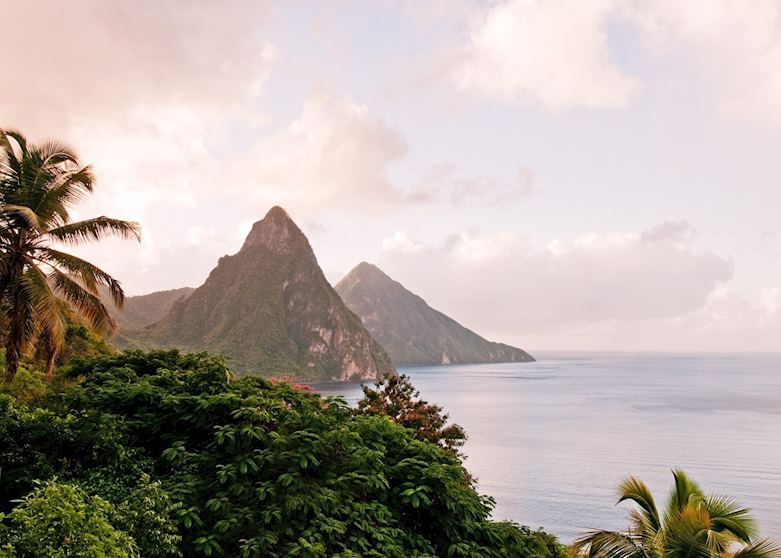 Saint Lucia
Each of the Caribbean islands holds a different charm, but for me, Saint Lucia ticks all the boxes. Its lush, mountainous rainforests offer rewarding hiking and sweeping views of the Pitons, and the challenging terrain makes each of the island's hidden coves truly your own. I've been lucky enough to visit several times on family holidays, and the secluded beaches, bright, celebratory nature of the locals, and the wide variety of water sports provided the perfect break for each of us. Kitesurfing is particularly good here, and if you want to see the island in full swing, come for the July carnival.
I'll never forget when…
My most incredible experience has to be swimming with turtles in Tobago Cays. The scenery was just as you would imagine: a sheltered stretch of turquoise water fringed by islands only large enough to support a few palm trees and iguanas. It was here that Johnny Depp and Keira Knightly were stranded in the Pirates of the Caribbean. I had my own movie moment diving into the warm water, scanning the white sand floor for rays and starfish, and quickly finding a green turtle at my side. Before long, I'd seen ten of them, completely unfazed and gliding right in front of me.