Matt, Hidden Beaches Specialist
Matt loves to travel as much as he can, and has visited nearly 30 countries! After graduating from Brunel University with a degree in Business Studies and Sport Science, Matt headed off on a long-term trip, which took him to Canada, Australia and the Bahamas.
He dived straight into the travel industry upon his return to the UK, knowing that a job in travel would ensure he would always enjoy coming into work. Before joining Audley, Matt worked for an adventure travel tour operator for over four years, which specialised in long term travel programs all over the world. During that time his work took him to countries such as Belize, Cambodia and Thailand.
Matt joined our Hidden Beaches team based in London, and since being with us he has visited some incredible locations including the Maldives, Malaysia, Malaysian Borneo, Abu Dhabi and Dubai. Some of his personal highlights were snorkeling with turtles and reef sharks in the Maldives, seeing wild orangutans in Borneo and riding the fastest roller coaster in the world in Abu Dhabi.
Speak to Matt

Start planning your tailor-made trip with Matt by calling 01993 838 274

Malaysia
What I loved the most about Malaysia was how open and accepting the people were of other cultures, whilst maintaining a strong Malay identity as well. It's a perfect country to ease you into the completely different South East Asian lifestyle as it's relatively developed and the people all speak English.
There's a huge variety of amazing locations and experiences from the busy city life of Kuala Lumpur, to the beautiful jungles of Borneo or the fantastic beaches of Langkawi. There really is something for everyone, especially nature and wildlife lovers.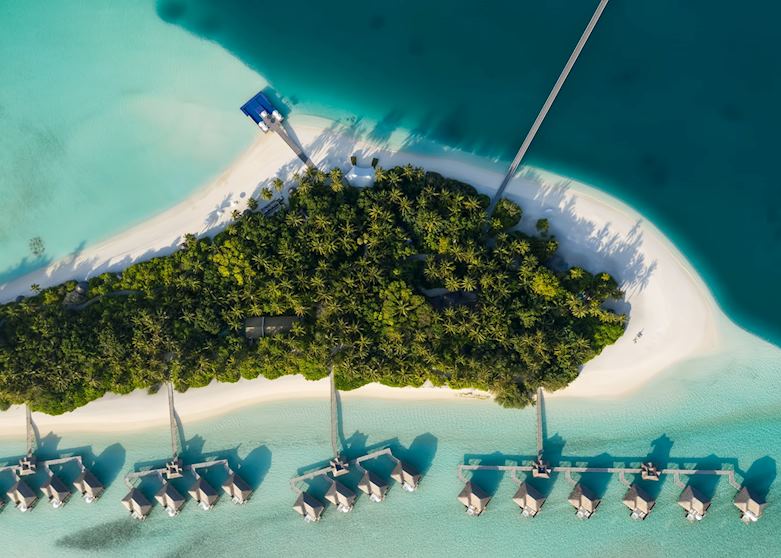 Maldives
The Maldives will forever be one of the most stunning and luxurious places I've ever visited. The seaplane transfer gives you unbelievable views of the pristine Maldivian islands, which almost look like they're floating on the most spectacular turquoise water you'll ever see.
I particularly enjoyed staying at the Conrad Rangali as it's larger than your typical Maldivian resort, with three islands joined by bridges, offering a huge choice of activities, sun bathing locations and restaurants. It was the first hotel in the world to have an underwater restaurant, plus a number of equally impressive outlets including the Cheese and Wine Bar, which has 101 types of cheese as well as imported volcanic sand from New Zealand as the floor; or enjoy a choice of over 20,000 bottles of wine in the Wine Cellar - the largest collection in the Maldives.
I'll never forget when…
My most memorable moment would have to be a time I was snorkeling at sunset in the Maldives. I was totally alone, and had just been enjoying the colourful coral and vibrant marine life (including four large reef sharks swimming nearby, which was amazing!). I had just got out of the water at the end of a jetty and was taking photos of one of the most incredible sunsets I have ever witnessed, when I heard a lot of splashing not far from where I was.

When I turned, I saw a huge pod of dolphins swimming about 50 m (160 ft) away. There were baby dolphins jumping out of the water along with their parents, just enjoying the freedom of the ocean. I watched them until it was too dark to see. There were no boats, no people, and no sign of other resorts on the horizon - just me, the sunset and the first wild dolphins I had ever seen. That moment will stay with me forever.