Sarah's love of travel was ignited from a young age, having lived in Hong Kong, Cyprus and Italy as a child and exploring extensively with her family.
After completing a temporary position in an administration role here at Audley in 2014, she knew she wanted to come back to us full-time as one of our specialists. As a result she went on to complete her degree in Business Studies as well as eighteen months working with another travel company to gain experience before returning to us as a specialist in the Hidden Beaches team.
Since joining Audley, Sarah has further deepened her love of travel, spending six weeks travelling to Indonesia, Mauritius, the Seychelles, Tanzania and Zanzibar, highlights of which included a safari in Tanzania, relaxing on the stunning white sand beaches of the Seychelles and exploring the spectacular temples of Indonesia.
Speak to Sarah

Start planning your tailor-made trip with Sarah by calling
01993 838 568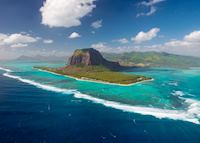 The best place I have visited absolutely has to be Mauritius. This beautiful island has so much to offer, from white sandy beaches to stunning mountains and waterfalls. I love that you have the ability to combine beach and exploration all in one here: you can be on the beach one day, and up in the mountains the next, visiting the spectacular Seven Coloured Earth.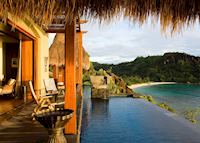 The Maia Resort and Spa is truly the most luxurious hotel I have ever been to. Set among a tropical backdrop overlooking the bay of Anse Louis, this hotel really is captivating. I was lucky enough to stay in a room on the hillside which offered the most spectacular views from the private plunge pool — and with five chefs at the restaurant offering Japanese, Thai, Indian, Mediterranean and Creole cuisine — I really felt spoilt for choice.
I'll never forget when…
My most memorable experience was while staying at Nihiwatu in Sumba. I had the opportunity to visit a school with the Sumba Foundation and to meet some of the local children and help to give them their lunch. It was so humbling to meet them and find out about the local culture.