Savina, Hidden Beaches Specialist
Before commencing a BSc in Psychology at Brunel University, Savina embarked on a colourful and adventure-filled trip to Australia which sparked her love for all things travel. This was followed by more trips around the world, and she has currently travelled to over 30 countries. Her first trip to Australia involved visiting Kakadu National Park, an incredible place with prehistoric scenery, which unearthed her love for beautiful landscapes.
Savina has considerable first-hand experience in many of the Hidden Beaches destinations, including the Caribbean, Indian Ocean and Indonesia. On her first extensive Audley trip, she spent time getting to grips with the properties as well as the incredible ground staff Audley work with. Recounting her time in the Maldives: "I lost count of how many sharks I saw in the Maldives. The snorkelling is unrivalled and it feels amazing to be surrounded by nature."
As well as being a keen foodie, Savina also enjoys travel photography.
Speak to Savina

Start planning your tailor-made trip with Savina by calling 01993 838 247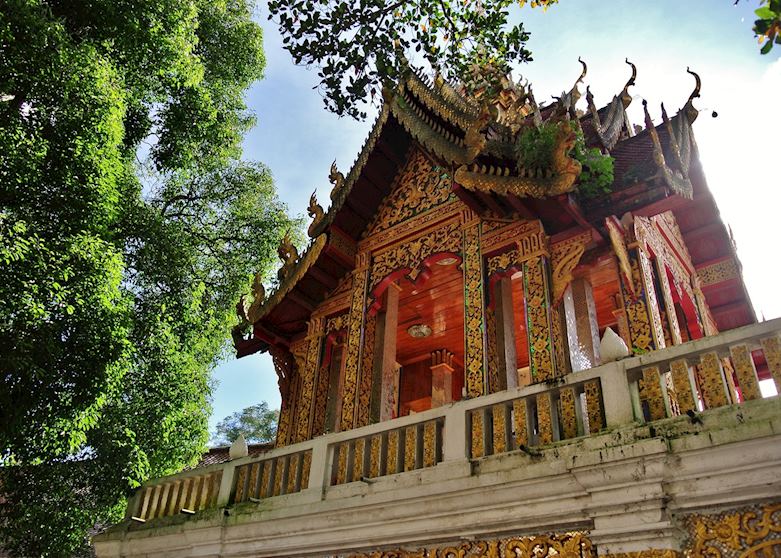 Thailand
A contrast to the hectic city life in Bangkok, whenever I arrive in Chiang Mai I immediately get the urge to explore within its old city walls. The streets are scattered with colourful rickshaws and tuk-tuks, and bare-foot monks join the footfall next to the roads.
I find the culture is so rich in Chiang Mai and time can easily be passed here enjoying the great food, seeing ancient temples and visiting nearby elephant sanctuaries.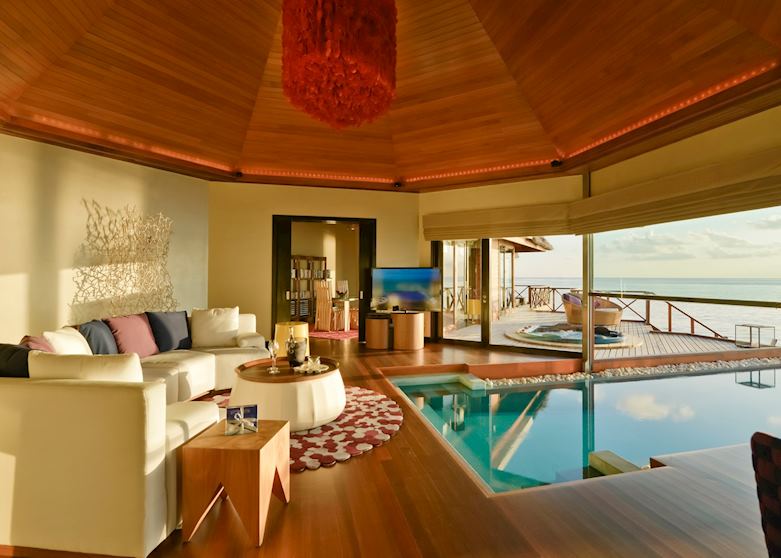 Maldives
This private island is home to impeccable sandy white beaches and surrounded by a blue lagoon which ensures fantastic snorkelling opportunities. Huvafen Fushi boasts an infinity pool as well as the world's first underwater spa. A perfect answer to anyone looking to relax on a private Maldivian island retreat.
I would recommend trying the spaquarium experience there. UV lights are used to watch the glowing plankton and other fish life that come out at night. An unforgettable experience that means you can enjoy the nigh time sealife without even getting wet. The service at Huvafen Fushi is the perfect mix of attentive and discreet, as the staff do everything with a smile and you'll never feel like any request is too large.
I'll never forget when…
While staying in Kuching, I visited Semenggok Nature Reserve. Here the orangutans are rehabilitated so that they can survive in the wild independently. My first stop was a feeding platform about 100 m (238 ft) into the forest. After a while the rangers realised that the orangutans were approaching the feeding platform in the main area and we walked back through the forest with baited breath. Three orangutans were perched in various places in the trees above us. It was amazing to see them up close. I felt so privileged to see these special and gentle creatures. I also got to witness an example of their amazing strength as one picked up a coconut and cracked it on a tree. He then proceeded to quench his thirst with the cool coconut water inside. A truly magical and unique experience that I'll never forget.