From a young age, inspired by various books she had read, Vicki began dreaming of visiting far-flung destinations. After graduating from the University of Sheffield with a degree in accounting and economics, she set off on her first long-term trip away – starting in Southeast Asia, where she first fell in love with scuba diving. This is where her passion for travel was ignited further, inspiring her to explore more of the world over the next few years, discovering new destinations for her wish-list in each place she visited.
Having visited all seven continents, in 2010, Vicki decided it was time to settle a little and so began teaching English abroad. This afforded her the opportunity to really get to know the places she was living, as well as travelling around the lesser-explored nearby areas. Upon her return to the UK, inspired by her passion for travel, culture and a desire to share her experiences with others, she embarked on a career within the travel industry. Since working on the Hidden Beaches team at Audley, she has visited the Maldives, Indonesia, Malaysia and Malaysian Borneo.
Speak to Vicki
Start planning your tailor-made trip with Vicki by calling
01993 838 508

Our holiday was organised with precision and passion by Audley.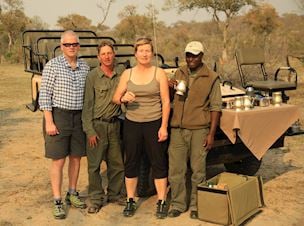 John and Sonia Wickham travelled to South Africa for 14 days in September 2016, organised by Vicki
Our trip was organised with precision and passion by Audley, the service you receive from the team is far more than what you read in a brochure or website. In summary, awesome service by Audley and at Chitwa Chitwa Game Lodge, you will not be disappointed by the experience.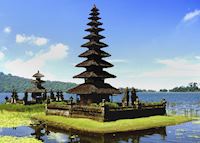 My impression of Bali before I arrived was incredibly different to the one I left with - I was absolutely blown away by its beauty, culture and variety. Travelling off the beaten track and to many hidden pockets, I saw so many sides to the island that I had no idea existed. The Hidden Beaches properties really live up to the name; with each beach and resort offering something completely different. It is an excellent destination for diving, and somewhere that I look forward to returning to in the future.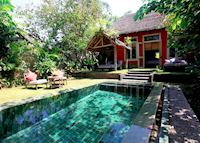 Tugu is perfectly located on the island of Lombok for easy access to the divers' paradise of the Gili Islands. It also has an amazing house reef which is great for snorkelling and free diving, located directly off the beach which has the whitest sand on the island. The menu offers some amazing local dishes both from Lombok and neighbouring Indonesian islands, as well as some from a little further afield. The antiques that are scattered around make Tugu incredibly unique, adding real character to the rooms and public areas. When I visited, I was lucky enough to see the newly finished "China Town" wing, which gives an additional dimension to this already very interesting and special place.
I'll never forget when…
I've always had a real love for wildlife, and have been fascinated by great apes from a young age. When I visited Borneo I had the wonderful opportunity to spend some time with the orphaned orang-utans at the sanctuary located at Shangri La Rasa Ria. This is an experience that will stay with me forever.