Beth's love of all things India began when she decided to travel to South East Asia and India after finishing school.
She studied French at Sheffield University, which gave her the opportunity for a year abroad, and spent a year living on the remote island of Réunion, teaching English in a French lycée.
Before leaving the Indian Ocean to head back home, Beth returned to India and was eager to see different areas. She travelled to Kerala to experience the tranquillity of the backwaters, the magic of the tea country and to sample the cuisine.
After graduating, Beth moved to Bordeaux in France to immerse herself in the French language. After living in Bordeaux, Beth wanted to share her passion for India and joined Audley.
Since working for Audley, Beth has revisited the Indian Subcontinent where she had the chance to rediscover Kerala and explore Sri Lanka.
Speak to Beth
Start planning your trip to Indian Subcontinent with Beth by calling
01993 838 341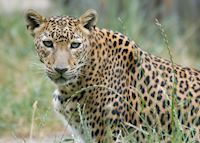 Yala is a great place to do a safari with the possibility of spotting a vast array of impressive creatures. While on safari in the National Park I was lucky enough to find myself up close with wild elephants, water buffalo, dancing peacocks, spotted deer and crocodiles.
My guide had great knowledge and a boundless enthusiasm when helping to track the animals. I can't wait to return at some point and hopefully spot a leopard this time.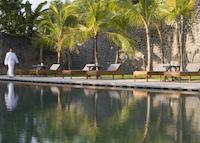 Amangalla is a charming colonial home turned hotel that shines with elegance. It was a Dutch colonial residence in the 17th century and has a wealth of history.
It became the Amangalla hotel in 2001 when it was bought by the Aman group. The décor is far from ostentatious, it's tasteful, modest, yet chic and in keeping with its history and surroundings.
It offers exceptional service from all its staff and is in a good central location to explore Galle Fort.
Beth's Most Memorable Experience
I found exploring Jaffna to be an unforgettable experience. The expanses of war torn land towards the northern most tip of Sri Lanka are devastatingly desolate after the atrocities that went on there during the civil war.

Driving north from Jaffna on my tour I passed through bustling streets and then onwards across beautiful glistening lagoons until I reached the military occupied areas. Here the aftermath of both the civil war and the 2005 tsunami are both evident and powerful. I found it an extremely stirring experience to learn about the incredible history of this place from my local guides.