Travelling has been such a large passion of Ellie's since she was little. Having travelled as much as possible during term holidays at university and after completing a degree in Fashion Studies, Ellie decided to take time out to go travelling for six months. During her six months away she travelled to India and Sri Lanka, South East Asia and Australasia.
Having discovered her love for travel, experiencing new cultures and meeting incredible people, Ellie returned home and knew that she wanted to pursue travel as a career. Both India and Sri Lanka were Ellie's favourite destinations having fallen in love with the people and diverse culture that both countries have to offer.
Since returning to the UK, Ellie has been back to both destinations and has been able to discover more of both of these beautiful countries.
When Ellie isn't travelling, she can usually be found in the kitchen experimenting with food, her other great passion.
Speak to Ellie

Start planning your trip to Indian Subcontinent with Ellie by calling
01993 838 340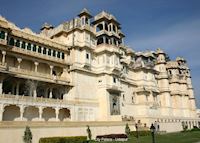 Udaipur in Rajasthan is exciting, diverse and colourful, but there is something significantly different about it compared to other cities in the region. While it is still a busy and bustling hub, it holds all the charm and mystery of a magical historic city and at the same time is a haven of peace and tranquillity.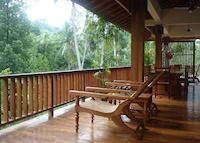 Jim's Farm was set up by British owner, Kevin, in memory of his late father Jim. Jim was a farmer from Suffolk, England for most of his life and gave inspiration to his son to develop a sustainable organic concept in Sri Lanka. Kevin has done just that, the farm grows all of its own produce; the milk is taken from their own cow's daily and eggs from their own hens.
I'll never forget when…
One of my most memorable experiences was on my first trip to India. I have been lucky enough to celebrate Diwali twice in India. The first year I was in Udaipur, after spending the day exploring the city, I finished my evening with a rooftop cookery class watching all the fireworks and candles light up the sky. A truly magical experience.