Georgia's love of India began after school when she travelled solo around the country for four months, experiencing this extraordinary and vibrant culture.
While studying Anthropology at University College London, she focused much of her research on Indian cultural practices, including secondhand fabric rituals, and the caste system. With a passion for culture and adventure she travelled throughout northern India during term breaks at university. She particularly treasured hiking through the remote Spitti Valley, located in the foothills of the Himalaya's. Following university she spent time in Sri Lanka, where she enjoyed learning about local Buddhist religious practices as well as exploring Galle, a UNESCO World Heritage Site.
Since joining Audley, Georgia has returned to both countries. On her most recent trip to India she journeyed to the southern state of Kerala, including the spectacular Western Ghats; while on Sri Lanka's southeastern coast she explored Colombo, Kandy, Udawalawe, and Yala National Park, to name but a few.
Speak to Georgia

Start planning your trip to Indian Subcontinent with Georgia by calling
01993 838 356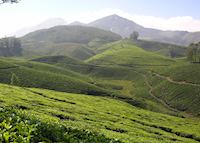 With its rolling hills coated in emerald-green and beautifully sculpted tea plantations, the undulating hills of Munnar and the views of the Western Ghats, never fail to astound me. The area is a haven for peace and tranquillity, particularly when admiring the surrounding clouds clinging to the peaks of the neighbouring mountains.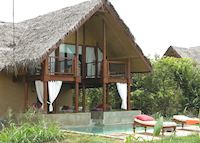 Located within the heart of the Cultural Triangle, a very short distance away from the ancient rock fortress of Sigiriya, Vil Uyana is the perfect place from which to explore the surrounding area.
Positioned within a private wetland reserve this distinctive and luxurious eco resort is any wildlife lover's paradise. Each detached dwelling is set upon stilts and positioned within one of the resorts four different habitats: paddy, marsh, water and forest. Each has its own balcony from which you can admire the vast array of birdlife.
I'll never forget when…
One of my most memorable experiences in Kerala was climbing the stunning Chokramudi Peak in time for sunrise. This involved waking up at 4:30am and climbing up a steep incline before reaching what seemed like the top of the world, with 360 degree views of the Western Ghats.