Lauren's love for travel began when she took a year off before university to live and work in South America and discovered a passion for different peoples and cultures. She then attended Nottingham University and studied Ancient History and Archaeology, where she got to indulge in this passion in study and enjoyed working on excavations in various European locations.
Lauren then travelled for a year with her first stop being India, a destination that had always appealed. She fell in love with the country immediately with its colourful, enthusiastic and exotic culture along with the fascinating history and architectures. She then continued onto Southeast Asia and Australasia.
Upon her return Lauren started working as a European Tour Leader, taking coach tours to see the sights of Europe and teaching about the history of these areas. She covered over 30 countries in this time and learned a great deal. It was after this that Lauren started working for Audley Travel, first as a Vietnam, Cambodia and Laos Specialist before moving to New Zealand for a year to spend time with family. Upon returning to Audley she again decided to indulge in her passion for the Indian Subcontinent and now specialises in this area. In her spare time Lauren enjoys pilates, theatre, cooking and poring over a good map.
Speak to Lauren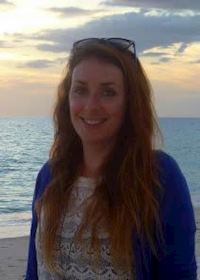 Start planning your trip to Indian Subcontinent with Lauren by calling
01993 838 338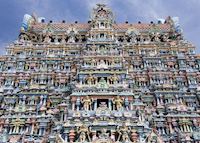 This is a bustling and busy city that has built up surrounding the stunning Meenakshi Temple. I think this temple is a must visit for anyone interested in culture, religion or architecture. It is an active Hindu temple which has thousands of visitors a year coming to pay their respects to the various Hindu gods, it is also absolutely huge and has stunning colonades, shrines, sculptures, halls and ceremonies. The whole place is buzzing with history, life, colour and noise, a lot like the city it is in.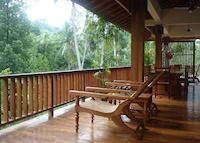 Jim's Farm is one of the calmest and most stunning properties that I have visited in Sri Lanka. It is in the midst of beautifully maintained plantations and as soon as you arrive you feel yourself relax. There are two colonial buildings to stay in with a traditional tuk tuk to get around the property. The food is wonderful, the staff are incredibly friendly and helpful, and it is in a great location between Kandy and Sigiriya. What more could you ask for.
Lauren's Most Memorable Experience
Every Sunday in Mysore the City Palace is lit up with 100,000 lights between 7pm and 8pm. This is one of my most memorable experiences as many of the local families come out to see this as well and there is a great festive atmosphere. When the lights all suddenly come on and you are surrounded by not only the lit up palace but also arch ways, temples and surrounding walls it is something very special to behold.