Rosie's passion for travel started at a young age during multiple trips through Europe and Africa with family and friends. After finishing school Rosie took a year out to explore new parts of the world independently, starting her trip in India where her passion for the country began. She then moved through Asia, enjoying meeting new people and experiencing new cultures. Throughout university Rosie made time for further travelling. With the travelling bug firmly in place Rosie took another year out after graduating in Art History, and returned to India and Sri Lanka to explore new areas off the beaten track. Returning home, Rosie decided if she was going to work full time and not continue travelling, she could only work in travel; imparting her amazing experiences of India and the Subcontinent on to others. Since working at Audley Rosie has revisited India and Sri Lanka and continues to enjoy the vibrant atmosphere, the amazing food and friendly people.
Speak to Rosie
Start planning your trip to Indian Subcontinent with Rosie by calling
01993 838 326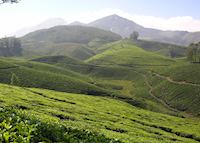 Munnar is a truly impressive destination up in the Western Ghats, with miles of green tea plantations, incredible views, small picturesque villages and welcoming cool climates. A visit to Munnar is not complete without doing the Top Hill Station walk, where I enjoyed the best views I have ever seen.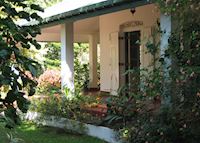 Ellerton is a small homely property in the hills outside Kandy. Its tranquil location is perfect for long walks with the owners friendly Labrador Ben and the views are amazing. I could have spent weeks sipping all inclusive G&Ts on my balcony, enjoying the views.
Rosie's Most Memorable Experience
One of my most memorable experiences during my travels in India was visiting the Meenakshi Temple in Madurai for the 'Going to Bed' Ceremony. As the Brahmin priests remove Shiva from his sanctum and parade him around the temple, drums are banged, incense is burned and pilgrims chant - an unforgettable taste of vibrant India.