Séamus worked as a solicitor before taking a career break to fulfil a lifelong ambition to travel. He spent two years exploring many different parts of the globe, but two places really stood out for their diversity, culture, history, landscape, wildlife, people and food: the Indian Subcontinent and Morocco. He soon realized that his true passion was to travel and keen to share his experiences he decided to change direction and began a career in the travel industry designing private bespoke itineraries to many far-flung regions of the world.
On joining Audley he was delighted to be able to specialise in the areas he loved so much and has since revisited South India, Sri Lanka and Morocco giving him the chance to experience them the Audley way.
Speak to Séamus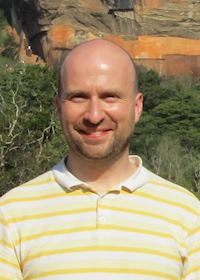 Start planning your tailor-made trip with Séamus by calling
01993 838 347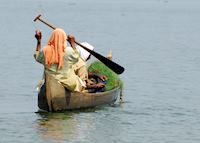 So much of touring around India involves frenetic cities and sightseeing visits to temples, palaces and forts, but once in a while it is great to explore a different side of India, take a breath and travel at a much slower pace.
Boarding a traditional rice barge (kettuvallam) on the shores of Lake Vembanad, in Kerala, and slowly navigating the vast network of canals, rivers and lakes that make up the kuttanad (backwaters), offers a completely different and unique perspective of rural India. Lay back and catch fascinating glimpses of traditional village life unfold in front of you: children run along the palm fringed river banks, women in brightly coloured saris wash clothes and beat them dry against the rocks, men fish together in small boats as kingfishers and bee-eaters dart by.
I'll never forget when…
My most memorable experience came towards the end of a three hour, bumpy game-drive in Ranthambore National Park. We were just about to head back to our hotel with slightly heavy hearts, when all of a sudden there was a commotion. Jeep engines started to roar and we sped down a narrow road to a huddle of vehicles. We stopped and there before us, lying regally on the side of the road, was Noor, a beautiful tigress. After a couple of minutes she rose and slowly crossed the road just a few feet in front of our vehicle before disappearing into the trees.