Holly was bitten by the travel bug at the age of 18 when she embarked on her first trip to France. She continued to travel and work throughout Europe for the next four years, between studying Tourism and Leisure management at university.
In 2011, Holly set off on a round the world trip which led her to Thailand where she lived and worked as a diving instructor before moving to Australia and then New Zealand, where she truly felt at home. Travelling extensively throughout the country, Holly fell in love with this beautiful country and has gained extensive knowledge of both Islands, having returned to New Zealand again recently.
Following New Zealand, Holly found herself on the white sandy beaches of Fiji where she quickly understood the beauty of this amazing place, the Fijian people and cultures. Since joining Audley, Holly has travelled back to New Zealand and Fiji to reignite her love for these countries and is enjoying telling the world about them!
Speak to Holly

Start planning your trip to Australia & New Zealand with Holly by calling
01993 838 828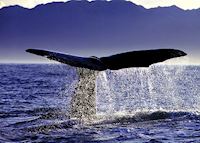 New Zealand
To look one way and see ocean and look the other way and see the Kaikoura Mountain range is an incredible experience. Kaikoura has an abundance of Marine life including whales, dolphins and seals, and has numerous attractions and excursions that allow you to view these creatures up close and personal.
Kaikoura town itself is a beautiful, laid back place with an array of things to do. I love that you can walk down the coast, eat fresh crayfish and see baby seals frolicking in the water. Kaikoura really is a very special place.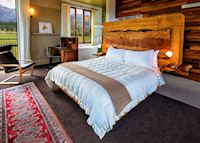 New Zealand
If you want to feel at one with nature then this is the place to stay. Mixing 5* luxury with the ruggedness of a tree house. This beautiful accommodation will take you back to your childhood, make you feel like a bird and have you in the lap of luxury.
Enjoy fabulous views of the coast and the Kaikoura mountain range from your tree house, a stunning dining area and top class chefs; not to mention fantastic hosts who can help you with all your Kaikoura needs and more. Sit back in your spa bath and take in the views! There is not much more you could ask for.
I'll never forget when…
Taking the scenic flight from Wanaka to Milford Sound has to be one of the most amazing experiences for me. Strapped into a little plane we took off and headed for the mountains. Before I knew it we were amongst the snow-capped peaks, at times maybe a little too close! Being in such close quarters to the mountains and being able to see the abundance of glaciers was just mind blowing. It made me realise how tiny we really are, especially when I saw our shadow in the snow! An awe inspiring day.