Sarah-Kay has always had a passion for travel and a curiosity for far-off lands, so after university she travelled around the world before moving into working life. Her tour took-in Africa, Australia and Asia, with many weird and wonderful experiences along the way. Before joining Audley, she went on to travel through Central America, Canada — and then, in 2002, made her first visit to New Zealand.
Of all the many attractions a particular highlight was throwing snowballs high-up on the Tasman Glacier, having earlier landed on it in a ski-plane. She has since spent more time there, taking in more of the stimulating cities, picturesque landscapes, drinking fine wines, and playing with cheeky dolphins.
Working at Audley as a New Zealand specialist is a perfect fit for Sarah-Kay, as she is able to share that passion for travel with others on a daily basis and paint wonderful pictures of a wonderful land.
Speak to Sarah-Kay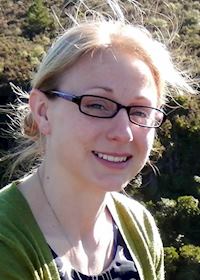 Start planning your trip to New Zealand with Sarah-Kay by calling
01993 838 821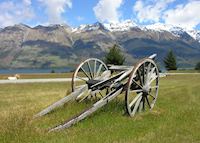 My favourite place was Glenorchy and the area up-river that I reached by jet boat. It had a very moody feel with shifting cloud cover and forest clad peaks. The Dart River itself is in a wide basin and extremely shallow in places — until the rains come and it then takes on a more powerful form. The surrounding mountains provide such a stunning backdrop and in the calm and quiet you could almost be the only person around. It had such a sense of mystery for me with walking tracks calling to be explored. One could almost believe Middle Earth existed.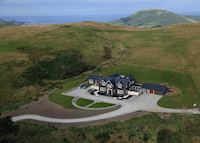 My favourite accommodation was Camp Estate in Dunedin. It's a country house situated high up out on the Otago Peninsula with truly wonderful views. When I walked through the door I was blown away by the elegance and beauty of the grand staircase before me. With the hint of an Art Deco style the elegance continued into all the rooms and lounge, where canapes were served before dinner. Each room had a cosy fire, stylish en-suites and a bed that would help anyone sleep. The hosting was some of the warmest I have experienced and it was a true pleasure to stay.
Sarah-Kay's Most Memorable Experience
My most memorable experience on my trip was doing a heli-hike on Franz Josef Glacier. The weather was beautifully clear and after getting kitted up, the helicopter took off and climbed high towards the mountains. Rounding the corner you really start to appreciate the scale; the glacier is just enormous and it takes your breath away. But it really comes together when you touch down and start to walk around, scamper up freshly cut stairs and climb through holes. There were several occasions where we would hear cracking and far away rock and ice would tumble down into the valley. The beautiful ice formations, the stunning mountains and the fantastic guiding made it an awesome day to remember.