June grew up in Malaysia and her imagination was fired by books like Fernand Braudel's Mediterranean, Jan Morris's Sultan in Oman, and Edith Wharton's In Morocco. She has been fascinated by the Homeric world of Odysseus and the Levant ever since.
After getting her MA from the University of California in Irvine, her love of Greek, Arabic and North African culture saw her return often to Egypt, Morocco, Turkey and Oman.
She has also worked in Ankara, Turkey, where she lived near the Museum of Anatolian Civilisation in a converted bedesten (covered market). One winter, while on a break from learning Turkish, she travelled to Konya to learn about the whirling dervish rituals at the Mevlana Mausoleum.
When not exploring the ruins of Egyptian antiquity or the cobbled streets of Galata, Istanbul, June likes 'riverine' walks, be it the Nile, the Bosphorus, a falaj in Oman or the Thames.
Speak to June

Start planning your trip to North Africa & the Middle East with June by calling
01993 838 429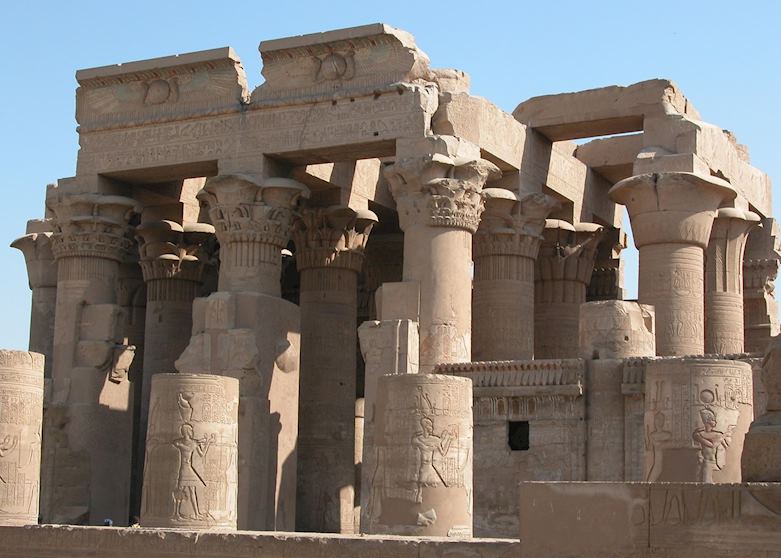 Egypt
Nubia is the link between Africa and Egypt. I've always been interested in Nubian culture, which makes Aswan my favourite destination. I never tire of wandering through the souq and the Nubian Museum, home of this people's cultural memory after Nubia was flooded by the Aswan Dam. To escape the heat, I go to the Botanical Gardens on Kitchener Island where sighting the ibis, once worshipped as the god of writing, is my favourite pastime. I go by felucca and ask the boatman to go round the other side of the island to pick me up a few hours later.
Morocco
With a history dating back 2,000 years the Berbers are the oldest inhabitants of North Africa. Which makes the mountain property Kasbah du Toubkal so special as it is managed by a Berber couple Hajj Omar and his wife, their Berber team of trekkers and muleteers. Omar comes from a family of trekkers who know the High Atlas range inside out and all the legends and stories related to it. They have also responsibly invested a lot of time and money to protect and preserve the area and its residents. The property is a great example where rural tourism benefits the local community and the natural surroundings as much as those who make a living from the industry..
I'll never forget when…
Sharing a simple but very old Eid tradition in Oman's Jebel Shams two days after Ramadan with a few villagers was very special. We were offered just grilled cumin-dusted mutton kebabs while exploring the mudbrick village of Misfah when we chanced upon men cooking over a makeshift BBQ. We really felt that the ghosts of Curzon and Gertrude Bell looked upon us approvingly that day.