From a young age Sarah enjoyed travelling to exciting new destinations with her family. However, it was her interest in languages that led her to first discover the delights of the Middle East and Russia.
While studying French and Arabic at university, she spent a year abroad living and studying in Amman. Enthralled by what she had seen she became an enthusiast for the region, particularly the many attractions in Jordan, Egypt, Oman and Israel. While studying she also enrolled in Russian evening classes and found that exploring the culture and language brought new understanding to her childhood visits to Russia. Further visits to the imperial splendour of St Petersburg and iconic wonders of Moscow only fuelled her passion for the country further.
Sarah loves the atmospheric cities and impressive historical wonders of these two beautiful regions. In her free time, Sarah enjoys reading and walking in the countryside.
Speak to Sarah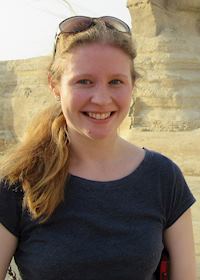 Start planning your tailor-made trip with Sarah by calling
01993 838 227

Egypt is so full of impressive sites and memorable places it's difficult to choose just one but, for me, my favourite place has to be Abu Simbel.
Arriving at the car park at quite an early hour of the morning I wasn't quite sure what to expect from the renowned site that I'd heard such great things about. I certainly wasn't disappointed and as I rounded the corner and saw for the first time the temples of Ramses II and his wife Nefertari — I was certainly not prepared for how truly magnificent they are. Towering high above you, pictures can never quite capture the magnitude and beauty of the temples' exteriors. I was also impressed by the symbolic carvings and wall drawings covering the interior walls of the temple.
This was my first glimpse of New Kingdom architecture — and in my opinion, it's a site not to be missed.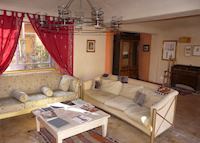 The Feynan Ecolodge is a gem among what can sometimes feel like mainly more conventional hotels in Jordan.
As its name suggests the lodge tries to reduce its impact on the environment and as such all electricity and hot water is provided through solar panels on the roof. To complement this, the entire lodge is also candlelit at night. This provides a magical atmosphere which is enhanced by the opportunity to go up to the roof and gaze at the (very) starry sky.
In addition, the lodge provides the ideal location from which to carry out a number of walks in the Dana Nature Reserve, as well as learn about traditions such as bread making with local Bedouin people.
I'll never forget when…
Seeing Red Square for the very first time is certainly one of my most memorable travel experiences. As I approached this renowned area, I was not prepared for its impressive scale or its fairy-tale like beauty. I was completely mesmerised by the various bright hues of St Basil's Cathedral, the glittering lights of the GUM department store and the high, red walls of the Kremlin. When I think of Moscow it's still that first magical moment that comes to mind.