John's love of Russia started at school whilst studying Russian history, which culminated in a visit to Moscow and St. Petersburg. Following university he decided to indulge his love of all things Russian and started working for a Russian tour operator based in the UK.
Following this he joined Audley, as it enabled him to work more closely with people visiting Russia — and meant he could spend all day talking about the country. Having been firmly bitten by the travel bug, he has since travelled along the Silk Route through China, Kyrgyzstan and Uzbekistan and also to Turkey, where he became fascinated by the country's history and its food. One of his Turkish highlights was a hot air balloon ride over the beautiful Cappadocian landscape.
When not working at Audley, John is a keen chef and an even keener eater. He enjoys reading and photography.
Speak to John

Start planning your tailor-made trip with John by calling
01993 838 217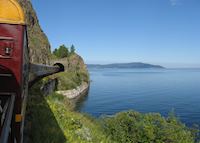 One of my favourite destinations has to be Olkhon Island, on Lake Baikal. Everything about this island is overwhelming, from its remoteness to the sheer scale of Lake Baikal around it. The scenery is breathtaking at every turn and the people are especially welcoming. Olkhon appeals to my love of remote scenery and has a relaxed pace of life that can only be found in a place like this.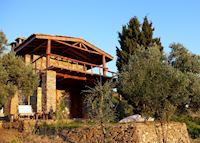 Breakfast on the terrace at Güllü Konaklari provided one of the best early morning views I've ever had. Eating a traditional Turkish breakfast of locally-grown fruits, whilst overlooking one of Turkey's prettiest villages, was something that I'll never forget.
I'll never forget when…
Diving into the ice-cold river that runs through the beautiful Tash Rabat Valley in Kyrgyzstan, after a toasty Kyrgyz banya (sauna), was truly memorable. Our hosts were very keen for us to experience this traditional element of their nomadic way of life and were delighted that we took part so enthusiastically. Not only does it make your skin glow for several days but you sleep like a baby almost immediately afterwards.