With her love for animals and the natural environment, Annabel has a masters in Global Wildlife Health and Conservation and studied gorilla behaviour at Bristol Zoo.
Her passion for travel was sparked by living for six months in both Indonesia and Costa Rica, where she worked on wildlife projects. She says, 'having witnessed some mesmerising encounters and been immersed in the local culture, such eye-opening experiences only make you want to continue to explore.'
Since joining Audley, Annabel has revisited Costa Rica, gaining more insight into its lush rainforests and adventurous activities, and has also discovered the historical sights and vibrant culture of Cuba. Her highlights include whale watching, seeking out Costa Rica's 'most beautiful bird', the resplendent quetzal, and touring around Havana in an old American car.
Speak to Annabel

Start planning your trip to Central America, Mexico & Cuba with Annabel by calling
01993 838 642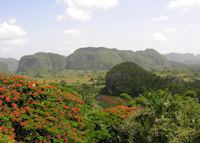 Although it's a small, quiet town, I like Viñales because it makes a change from the hustle and bustle of Trinidad and Havana. With limestone hills that make you seem so small, you get a real feel for Cuba's countryside culture. I took part in a walking tour through Viñales Valley, visiting a farm growing produce from fruits to coffee, as well as observing the cigar-making process.
I also went horse riding through the countryside and stopped off to enjoy a refreshing drink and to try some local rum — the Cuban way — before cooling off with a swim in a lake.
You'll get a real sense of community in Viñales: you'll see people hanging around outside each other's houses having a good natter. Yes, it's a small place, but there are enough restaurants, bars and even music and local dancing places to fill a couple of nights.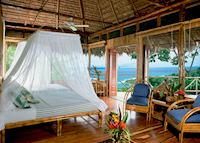 I love this lodge because it overlooks the rolling rainforest canopy, giving you the opportunity to see macaws, snakes, frogs, toucans and — if you're lucky — monkeys. At the right time of year, you can also spot whales from your room.
The pool is very private and is situated so that both its sides look out onto the Pacific Gulf. The staff call you by your first name, a lovely personal touch that certainly made my stay more enjoyable.
I'll never forget when…
My first day in Costa Rica was spent in the wilderness on a river boat, heading to Tortuguero National Park. That experience of being in the rainforest, spotting wildlife at eye-level (such as emerald-green lizards and an enormous American crocodile), while every now and then being lightly splashed by the waves, was simply an incredible start to my trip.