Spending a ski season in Andorra before university initially sparked Ella's interest in tourism and travel; working alongside reps, meeting many tourists - and a particularly good Argentinian steak house - opened her eyes to a bit of Latin American culture.
After graduating from the University of Sheffield with a degree in Law with Spanish, Ella saved up just enough money to spend a few months traveling around South America, and visited Colombia, Peru, Bolivia, Chile and Argentina. She loved experiencing the different cultures, putting her Spanish to good use, and was amazed by the dramatic landscapes each region has to offer. Her highlights were the colourful Caribbean coast of Colombia, delicious food in Peru, and dancing the tango with locals in Buenos Aires.
Since joining Audley, Ella has had the chance to return to Peru, and was lucky enough to visit Ecuador and the Galapagos Islands for the first time. The incredible variety of wildlife, and fascinating culture blew her away, and Ecuador has become another of one of her favourite countries in Latin America.
Speak to Ella

Start planning your trip to South America with Ella by calling
01993 838 662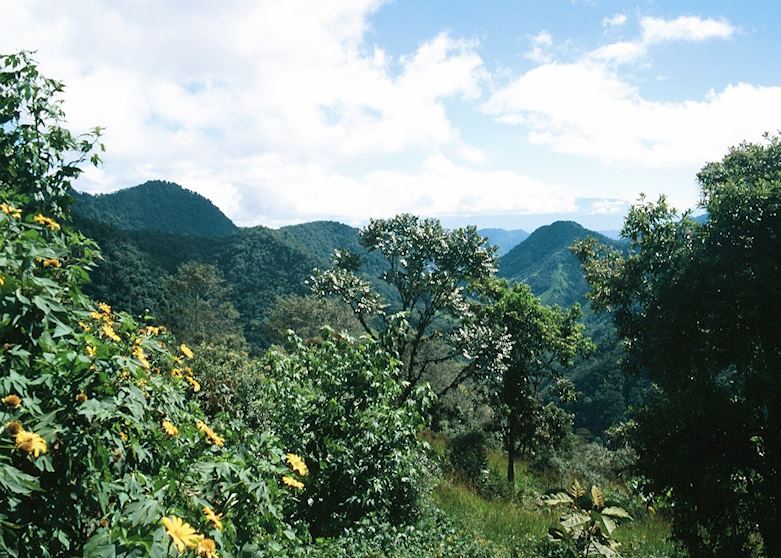 Ecuador
My time in the Cloudforest was extremely memorable, and the 2 ½ hour drive from Quito is just the start. The landscape changes from dry forest to cloud forest, as you drive along the windy road, through small villages, feeling the climate get gradually more humid.
The naturalist and local guides take you on a number of excursions - with ponchos and rubber boots if it's raining (it normally is) and you could find yourself sitting on a beautiful deck bird-watching, cycling in the clouds on their sky bike, or looking out for tarantulas and snakes on a night walk. I saw my first ever toucan and the very rare umbrella bird, which both my guides were very excited about.
While here I stayed at Mashpi Lodge, cleverly designed the beautiful rooms have floor-to-ceiling windows, making you feel like you are sleeping in the forest and up in the clouds.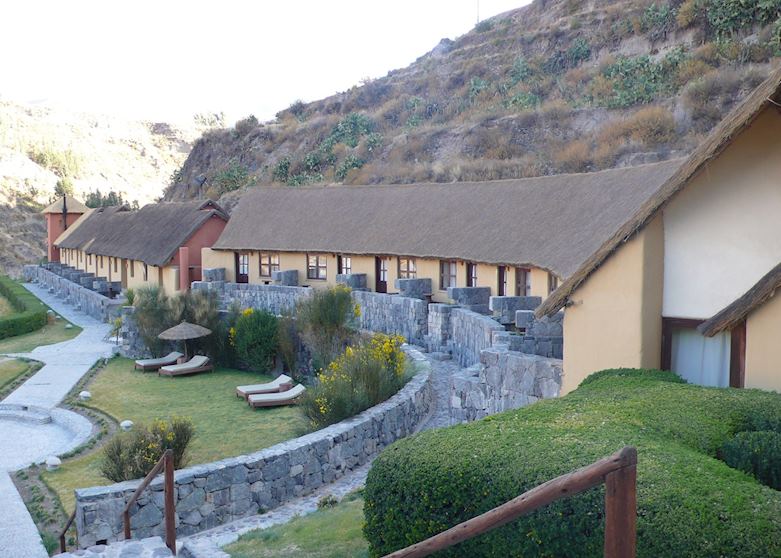 Peru
The setting of the Colca Lodge at the bottom of a valley overlooking the river was absolutely beautiful.
The rooms are lined up facing the river, and you can head down to the lodge's own thermal springs, where there are three pools to sit and watch the sun go down, while sipping a pisco sours.
The lodge has no TVs in the rooms, and very limited wi-fi connection, meaning you spend your time enjoying the beautiful surroundings, and the cosy living room with an open fire in the main house.
I'll never forget when…
On my first day in the Galapagos Islands on board the Cormorant catamaran, we were taken in the zodiac boats to snorkel around the 'Sleeping Lion Rock'.

The sea life was incredible, and I saw amazing schools of fish and giant turtles. Out of the corner of my eye I saw something much larger swim by - a Galapagos Shark, which I had not been expecting to see. It was surprisingly big but of course posed no threat and swam off completely ignoring us, which the majority of the wildlife does here. It was amazing to see turtles, sea lions, albatross, giant tortoises and blue footed boobies (to name a few) and for these animals to feel no threat from us, allowing you to watch them in their natural habitat.

Each island we visited was unique, and provided extraordinary sights. One minute you see a baby sea-lion hanging out with a load of marine iguanas, the next a trio of albatross performing their courting dance.

To top it off, each day ends on-board a beautiful boat, surrounded by crystal clear turquoise waters, watching the sun go down.