Molly's love for global travel and different cultures has always been a big part of both her professional and personal life. Molly has worked and explored in various parts of the world and loves to share her passion for travel with others through her various work roles which have taken her as far as Australia.
In particular she has developed a passion for Latin American travel when she visited Guatemala and Belize and found the aspects of culture, adventure and natural environments fascinating and exciting. A few years later she returned for several months, visiting most countries in Latin America.
More recently her role at Audley has taken her to Ecuador, the Galapagos Islands, Costa Rica and Panama. The highlights of Molly's recent trip included swimming with sharks and sea lions in Galapagos, riding the Ecuadorian Railway, and watching the stunning macaws in Costa Rica.
Speak to Molly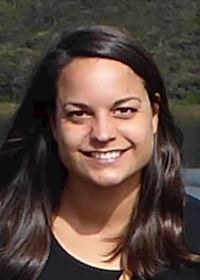 Start planning your tailor-made trip with Molly by calling
01993 838 587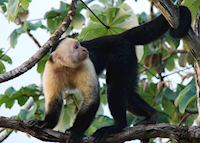 The Osa Peninsula in Costa Rica has a unique topography which leads to a fascinating biodiversity. As someone who loves beaches, is obsessed with wildlife and loves trekking, it was the perfect balance of all three and suited me very much.
I was fortunate enough to visit this remote and unspoilt area where I was able to wake up to the sound of howler monkeys, watch a sloth cradling her baby, lie on a beach with scarlet macaws flying above my head, and trek through the wild and rugged jungle. The Osa Peninsula is somewhere I know I will regularly return.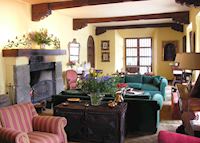 Upon arriving at the grounds of Hacienda Zuleta I knew I had found a gem and once inside I felt like a kid at an exciting treasure hunt. Rooms are filled with beautiful ornate antiques, huge mosaic bathtubs, jaw-dropping views, wood burners and black and white family portraits that give you a glimpse into the fascinating history of this incredible building.
Zuleta is in the Andean Mountain range and is a colonial working farm that belongs to the family of Mr. Galo Plaza lasso, a former president of Ecuador. The organic gardens and dairy farms produce some of the best food in Ecuador and each afternoon they will serve you a platter of homemade cheeses paired with equally delicious wines.
When you can tear yourself away there are endless trekking and horse riding opportunities in the area with good chances of seeing spectacled bears and Andean condors.
Molly's Most Memorable Experience
One of my most memorable experiences was snorkeling in the crystal clear waters nearby Floreana Island in the Galapagos. Within minutes I had seen a vast amount of sea life including sea turtles, numerous fish species and sharks, while curious baby sea lions were nibbling at my flippers and twirling around me playfully. There are very few places in the world where the wildlife still lives in harmony and it's truly remarkable to swim and walk around the islands in Galapagos while the wildlife around you continues to behave so naturally in their environment, allowing you to be a witness to something so rare and so magical.