Having always been fascinated by the mysticism of Southeast Asia, Faye decided to travel to Kalimantan in Indonesian Borneo, to spend a summer living and working in the heart of the rainforest. Whilst living there she volunteered for a conservation organisation, spending her days tracking wild orangutans and learning about ancient traditions through interactions with locals.
On completion of her Environmental Biology BSc at the University of Nottingham, Faye was keen to revisit the region so she travelled extensively through Southeast Asia for several months. She then returned to the UK where she worked in travel as part of a field management team as a consultant. Following her initial trips, Faye has returned to the region a further six times.
Since starting at Audley, she has visited Malaysian Borneo, Indonesia and Burma on numerous occasions. Highlights on these trips have included exploring the dense rainforests of Sumatra, trekking through remote villages in Burma, and sailing through the idyllic Mergui Archipelago.
Faye is an avid diver, so most journeys revolve around discovering the best dive sites - which Southeast Asia has in abundance. As well as diving, Faye is a keen walker and photographer.
Speak to Faye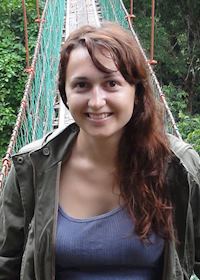 Start planning your trip to Southeast Asia with Faye by calling
01993 838 152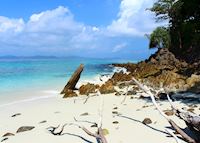 One of Southeast Asia's final frontiers, the 800 mostly uninhabitated islands of the Mergui archipelago are an adventurer's dream.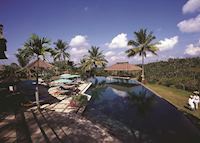 Perched on the top of the Ayung River Gorge, just outside the captivating Balinese town of Ubud, the Amandari is surrounded by verdant rice terraces and tropical vegetation. Watching the sunlight fade over the breathtaking scenery is one of the many memorable experiences of a stay here.
Faye's Most Memorable Experience
One morning in the rainforest a wild orang-utan emerged from the trees a few metres away whilst we were having our breakfast. He paused to take us in for a few moments, staring at us quizzically, then disappeared into the depths of the canopy to continue his morning exploration. Being in such close proximity to an entirely wild, intelligent animal is a mesmerising experience.