After graduating university in Cardiff and starting his career in the finance sector, Gareth finally got round to following his dream to travel and booked himself a one way ticket to Thailand. Always looking for adventure, over the next three years Gareth found himself travelling throughout Southeast Asia, New Zealand and Europe, with two years spent living in Australia working in the mining industry where on his time off you could find him exploring everything the country had to offer.
On returning to the UK, Gareth's passion for travel led him to pursue a career with Audley. Since joining, he's travelled to Vietnam, Laos and Cambodia, a part of the world where he had his most memorable travel experiences. Not one to sit still for too long, this was followed by an exploration of the Philippines. From two-thousand year old rice terraces in the north to the uncrowded tropical beaches of the south, Gareth is one of only a few at Audley to have ventured deep into Southeast Asia's final frontier.
After years of discovering the secrets of Southeast Asia, Gareth recently spent time in Japan, a country which for him strikes a seemingly perfect blend between thousands of years of strong Japanese tradition with the modern, fast-paced lifestyle of its diverse population. From his experiences in the Japanese Alps to the jungles of the Philippines, his travels across the continent have further ignited his passion for Asia.
Speak to someone who's been there
Start planning your tailor-made trip by calling one of our destination specialists on 01993 838 100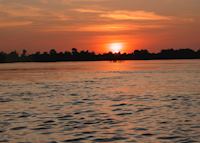 Indochina is full of favourites, but one place that stands out is Si Phan Don (4000 Islands) in Southern Laos. Not always on everyone's travel itinerary, this region of the Mekong has everything I look for when travelling. The small size of the islands mean you really connect with the locals. With stunning panoramic landscapes and less tourists than most places, it has the 'off the beaten track' feel to it. Always a definite stop on my Indochina travels.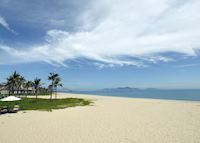 Just outside Hoi An, the Nam Hai sits right on the beach. The fantastic service of the staff and supreme luxury of the villas made this my number one. I couldn't sit still and had to try out all the superb facilities. Getting up at 6am to swim in the waves with a deserted beach to look back to was an unforgettable experience.
I'll never forget when…
Anything involving motorbikes, food and music will always rate highly on my list. The Saigon after dark combined all these into an unforgettable experience. Night time riding around the back streets of bustling Saigon on the back of a Vespa scooter, stopping at local street vendors and sampling some delicious and somewhat strange foods that included frogs legs and snails, was a real eye opener. Add a visit to a local music venue that the tourists don't know about and enjoy a well-deserved local beer. For the more energetic people you're taken to a lively music venue that will guarantee to bring out the dancer in you. Nightlife, culture and frogs legs on a scooter is the best way to spend an evening in Saigon!