After multiple volunteering projects around wildlife work the UK and Africa, and finally graduating with a degree in animal behaviour, Nicki's love for the natural world took her on an adventure that began in northern China. She made her way south, spending over six months in Southeast Asia before ending up in Australia, where she travelled and worked on farms to fund her next trip. She then headed for the Amazon Rainforest and spent the best part of a year travelling and working in conservation and community development, which then led into a career in eco-tourism back in the UK.
Nicki's love for Southeast Asia and enthusiasm for responsible travel led her to Audley in 2012, where she has been able to return to the region and explore more of Malaysia, Borneo and Myanmar.
As well as being an adventure and wildlife enthusiast, Nicki's other interests include travel and nature writing, cooking as well as being a keen diver when on her travels. She also enjoys swimming and surfing back in the UK.
Speak to Nicki

Start planning your trip to Southeast Asia with Nicki by calling
01993 838 142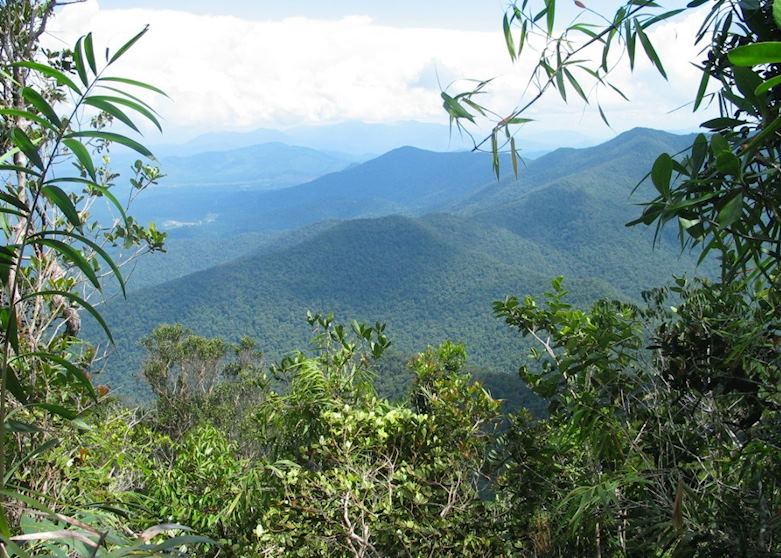 Borneo
The Maliau Basin truly is one of the Asia's last remaining wildernesses. It is one of the most remote areas of rainforest that you can visit right in the heart of Sabah. It is often called 'The Lost World' and everything about Maliau feels a million miles away from civilisation, making it the perfect adventure. It is probably one of the most difficult things I have ever done with 10-15km daily trekking in almost 100% humidity from one simple and open air camp to another with no one but your guide and your ranger for company.
The rainforest is so unique and so rich that it seems to move with life as you trek through and the wonderful, local guides that the national park employs are fantastic at spotting the incredible wildlife here. This really is a once in a lifetime experience for the very intrepid explorer.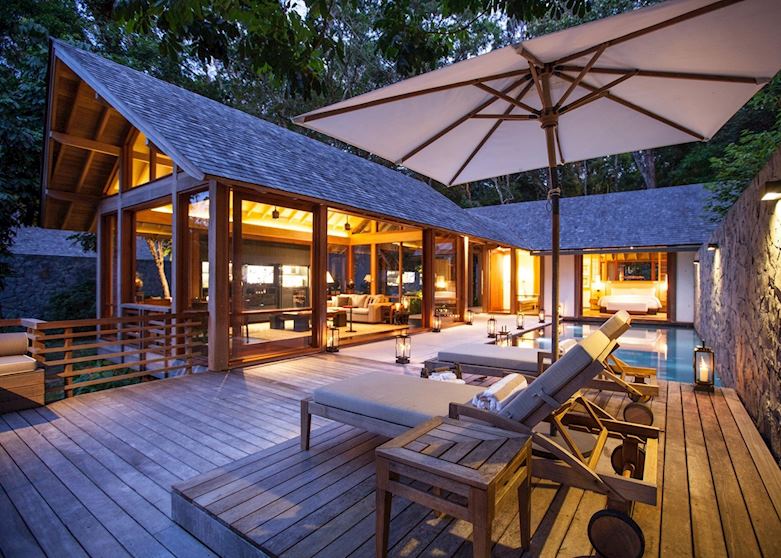 Malaysia
Located high in the rainforest above a sweeping white sand beach of Teluk Datai in northwest Langkawi, The Datai is a rainforest getaway like no other. Surrounded by lush vegetation, the hotel offers and incredible an unexpected luxury without the hustle bustle of a typical resort.
Where the majority of the facilities and rooms are set within the rainforest, as well as a stunning pool, a grand stone staircase leads you down to the beach where there is another pool, restaurant and spa and a feeling of absolute isolation on the private and inaccessible beach.
I'll never forget when…
My most memorable experience was seeing Borneo's pygmy elephants along the banks of the Kinabatangan River in Malaysian Borneo.

As I worked my way around Sabah I had heard rumours that the elephants had been sighted here recently, but I was trying desperately not to get my hopes up. Then, with the sun going down behind us we rounded a bend in the river and spotted a large female pygmy elephant and her tiny calf on the banks of the river. As we got closer trees began to shake a little and slowly but surely a herd of elephants over 70 strong came ambling out of the treeline down to the waters edge for a drink. Some even plopped into the river for a swim and I had to stop myself jumping in to play!