After a number of years working in advertising Rael decided to take a career break before relocating to Australia. Taking this opportunity he spend a year extensively travelling in Southeast Asia, he managed to visit every country in the region bar Brunei. He quickly fell in love with Southeast Asia and all it has to offer. While in Australia, where he returned to work in advertising, his fascination of the region drew him back to Indonesia and Thailand for further short trips.
He soon realised that his passion was for travel - and Southeast Asia in particular - so he decided to return to the UK to pursue a career in the industry. Wanting to share his knowledge with others soon lead Rael to Audley, where he has since returned to Indonesia and Myanmar, exploring them in more depth and broadening his knowledge.
Speak to Rael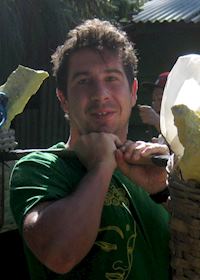 Start planning your trip to Southeast Asia with Rael by calling
01993 838 153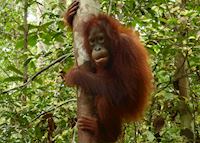 What better way to see the amazing orang-utans than cruising down the river in Indonesia's Tanjung Puting National Park on your private Klotok boat. Everything from sleeping on a mattress covered by a mosquito net under the stars with nature all around you, to seeing these amazing creatures up close and personal, made this an experience I will never forget.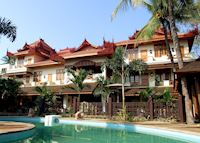 This charming boutique hotel in Mandalay offers all the romance and charm that one would associate with the city. Set in a quiet location within walking distance from the bars, tea shops and restaurants of downtown Mandalay, it is the perfect location from which to explore. After a day sightseeing take advantage of the free cocktails at happy hour before sitting down at the restaurant for one of the Red Canals legendary curry's. It's easy to see why this hotel is a favourite of so many of our clients.
Rael's Most Memorable Experience
An abiding memory of mine was being welcomed into a family's home in a small village outside of Pindaya for a cup of tea and to help them make cheroots (Burmese cigars), which they'd later sell at the local market. It really is remarkable to see just how friendly the people are and how largely unaffected they are by the western world. The fact they are just as intrigued by you as you are by them makes for this to be a truly memorable experience.