After Tom's first trip to the USA in 2001, he fell in love with the country. Several visits later, Tom began a degree in International Management with the America Business Studies at The University of Manchester. This gave him the opportunity to study at The University of Minnesota, which he relished.
After a year spent diving into frozen lakes, creating the perfect Thanksgiving dinner, enjoying trips to The Ballpark and exploring the country, Tom finished his degree and entered the world of finance. He could not stay away from the US and three separate trips later, he was ready to share his love and passion for the country, which lead him to Audley.
His first trip with Audley saw him travelling to the Rocky Mountains and the beautiful South West. Having left the 'big city' lifestyle behind, Tom enjoys exploring the countryside by foot and by bike, stopping to indulge his love of food at some of England's best country pubs.
Speak to Tom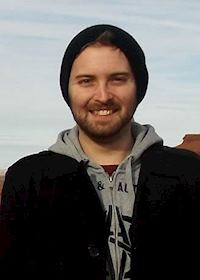 Start planning your trip to Canada & the USA with Tom by calling
01993 838 387

When you think of classic Southern California, it is likely that it is San Diego that comes to mind. White, sandy beaches with palm-tree lined promenades routinely trodden by surfers, city-slickers and students alike, the city oozes beauty, charm and complexity.
My favourite way to spend a day in San Diego is with a trip to Balboa Park. Its collection of galleries and museums, surrounded by immaculately kept parklands which chime to the sound of live music in the summer months, this area perfectly encapsulates the ambience of the city; lively and elegant sophistication.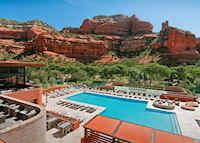 My favourite hotel has to be The Enchantment Resort in Sedona. This incredibly luxurious resort nestled in the heart of Sedona's stunning Red Rocks provides an excellent combination of luxury and relaxation, whilst being a wonderful base to explore the area.
The staff are some of the friendliest and most accommodating I have encountered in the US; nothing is too much trouble for them. The rooms are excellently appointed, the Spa is world class and the dining options on site are impossible to beat in the local area – the Local Lettuce salad with Steak from Tii Gavo is sublime.
I'll never forget when…
Without doubt, the most memorable experience I've had in the US is taking a helicopter trip from Las Vegas over the Grand Canyon, landing in the Canyon itself. The views of the canyon cannot be beaten as you descend below the rim and make your way towards the Colorado River at the bottom. Once out of the helicopter and gazing up towards the top, the true scale of the Canyon really hits home. On the journey back, the ride takes you over the glitzy Las Vegas strip; definitely best seen from the air. Throughout the trip, the pilot provided an informative narration and a fitting soundtrack. A truly once in a lifetime experience.