Anna's passion for Africa started when she studied abroad in Grahamstown, South Africa. Determined to return after graduating from Gettysburg College, she won a grant from One Laptop per Child and made it back to Africa. Anna spent the year living in South Africa, working in an after-school program in the Xolani Township and traveling the country.
Not ready to go home, she spent an additional four months exploring Mozambique, Zimbabwe, Zambia, Tanzania (including Zanzibar), Kenya, Uganda and Namibia. After returning to the US and spending four years in San Diego, she realized it was time to do what she loved; talking and spreading her passion for Africa with as many people as possible.
Ernest Hemingway once wrote: "I never knew of a morning in Africa when I woke up that I was not happy." Anna couldn't agree more.
Speak to Anna

Start planning your trip to South Africa with Anna by calling
1-855-390-7740


Recommend Anna to someone you know
Help your friends and family discover the world with Audley. Recommend Anna today.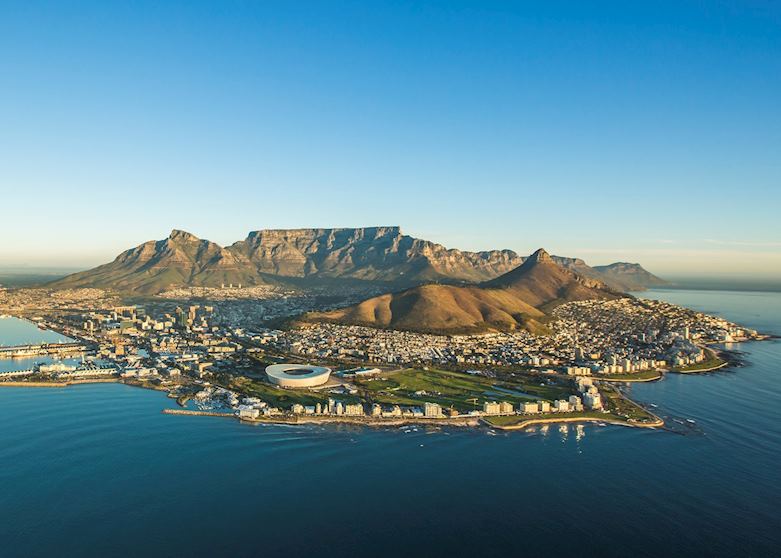 South Africa
Cape Town is my favorite city in the world. With its rich history, culture, and beautiful landscape, no matter what type of person you are there are activities to enjoy in this city. From outdoor adventure to museums, tasting wine and eating at world-renowned restaurants, this is a city that captures the unique and beautiful South African culture in one place.
One of my favorite activities is hiking up Table Mountain. With a local guide, you can hike at a comfortable pace, learning about the indigenous plants and wildlife and stopping halfway for a picnic and tea. The views from the top are breathtaking and allow a birds-eye view of the city. I usually take the cable car down the mountain, which provides a 360 degree view.
Surrounding Cape Town is the coastline where you can watch the crashing waves of the Indian and Atlantic Oceans meet as well as see the African Penguin colony in their natural habitat. Also, some of South Africa's most popular winelands are an easy drive from Cape Town.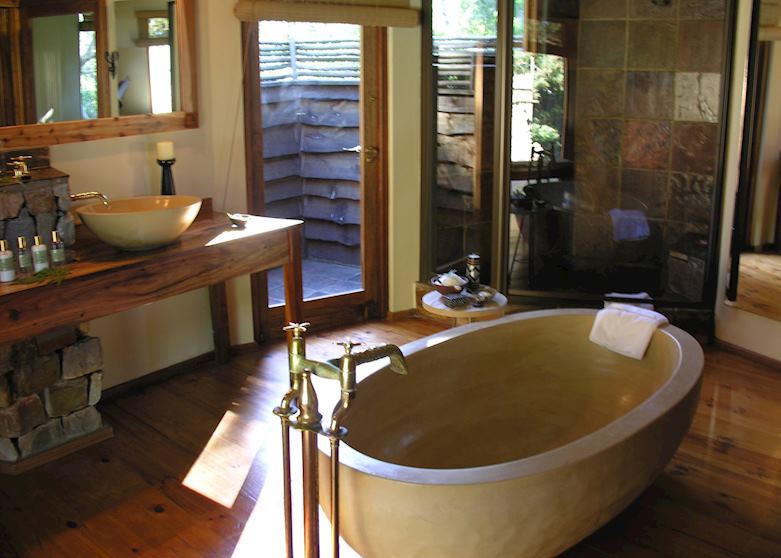 South Africa
Along the Eastern Cape, tucked away in the Tsitsikamma Forest, each suite is accessed by wooden walkways that curve around the vast trees surrounding the lodge. With each suite having its own balcony, private plunge pool and floor-to-ceiling windows, you can't help but feel immediately at peace in the forest.
The staff quickly become family and I enjoyed delicious African-influenced meals that were freshly made by the local chef. My highlight was when I woke up early, sat on my balcony with a cup of coffee and watched the colorful sunrise over the trees, listening to the birds and monkeys.
I'll never forget when…
Arriving just in time for my first evening safari in The Sabi Sands, I hopped on my guide's vehicle, having no idea what to expect. Using only a spotlight to search, before I knew it, I was staring into the eyes of a male leopard. It walked right by our vehicle and I could not believe how beautiful yet powerful this animal was.

The leopard was never bothered by the vehicle, making it clear how respected the animals were by the reserve. Going out with zero expectations and having this incredible sighting confirmed my strongest belief: never say no to going on a game drive.