Courtney, South Africa & Madagascar Specialist
As a child I wanted to be an explorer or president of the United States, so after college I joined the Peace Corps in order to put my love of travel and sense of community service to good use. I ended up in Madagascar where I spent just over two years working to create sustainable programs in one of the country's rich rainforest regions. Having gained a deep insight into what makes Madagascar special, I then decided to spend some time on the mainland of Africa, exploring South Africa, Malawi, Zambia, Tanzania and Kenya. On my return I joined Audley as a specialist for South Africa and Madagascar. Although I come from Green Bay, Wisconsin, I'm excited by my move to Boston (while remaining a dedicated Packers fan) and looking forward to continuing to explore anywhere I can, whenever I can.
Speak to Courtney

Start planning your trip to Africa with Courtney by calling 1-855-201-8149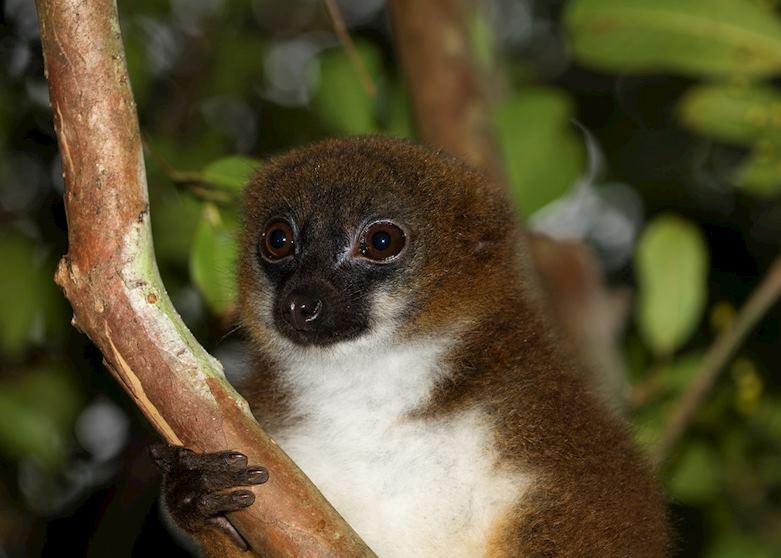 Madagascar
I was stationed very close to Ranomafana National Park in Madagascar as a Peace Corps volunteer and often had the opportunity to meet and work with park officials, guides and advocates. The landscape is remarkable with mountains covered in thick vegetation and a huge, cascading waterfall powerful enough to provide energy to the entire area. The wildlife is unlike anything you will see anywhere else in the world. While it is always fun to see chameleons and birds, the lemurs are the real stars and even on the rainiest of days or the most difficult trails, Ranomafana is more than worthy of a visit.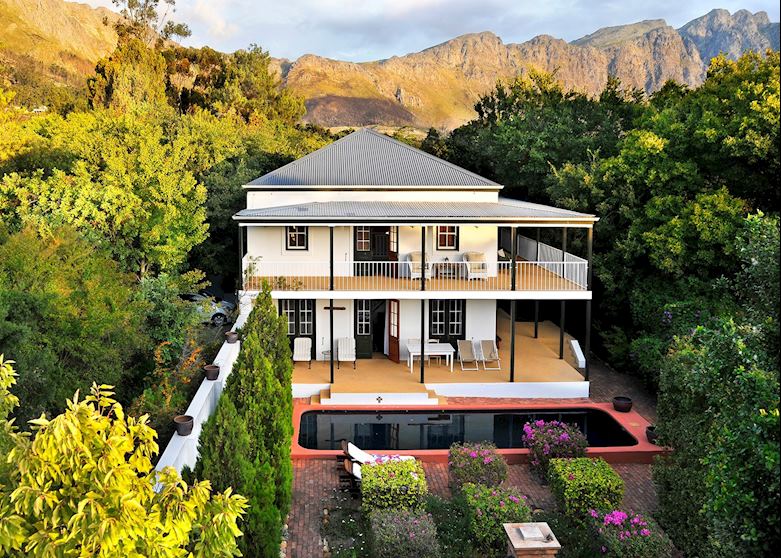 South Africa
Nothing less than delightful, the Akademie Street Guesthouse in South Africa's Franschhoek offers a perfectly balanced mix of history and modernity, eccentricity and elegance. Its sleek but vibrant style, quirky paintings and 19th-century Cape Dutch architecture give it an imitate and exclusive air. The house is located just off the main street in a tranquil setting but offers easy access to the South Africa's renowned wine region. Take a day to explore the local vineyards, sample the remarkable food and explore the mountains before returning for a swim in one of the four pools and a convivial cocktail event with other guests.
I'll never forget when…
While in South Africa recently I spent some time exploring the Swartberg Pass and Cango Caves near Oudtshoorn. I'm not normally a mountain person but driving up the pass on a winding road and exploring the windy terrain with its vivid protea and views of the neatly divided farmland below was staggering. As wonderful as it was, I was even more impressed by the caves below. Every chamber is more dramatic than the last. At one point our guide dramatically switched the lights from low to high to fully illuminate the cavern and everyone gasped audibly. It was a powerful depiction of the power and brilliance of nature.