Mark first encountered Africa in 1998, when he spent three months working as a research assistant on a biological survey programme in the Kilombero Valley in a remote area of Tanzania. This experience of living and working on the wild side got under his skin and his life attained a very African focus from there on in.
After training as a field guide in Kwazulu-Natal in South Africa, and working for an elephant conservation organisation, Mark returned to run a series of research camps on Mafia Island and in the forests and savannah of southern Tanzania. This was followed by five years working for a small adventure travel company, which took him to various destinations in East and Southern Africa.
Since joining Audley, Mark has focused on East Africa, further extending his experience of Kenya, Tanzania, Uganda and Rwanda. Just don't ask him which country is his favourite.
Speak to someone
who's been there
Start planning your tailor-made trip by calling one of our destination specialists at 1-855-838-0500

Recommend Mark to someone you know
Help your friends and family discover the world with Audley. Recommend Mark today.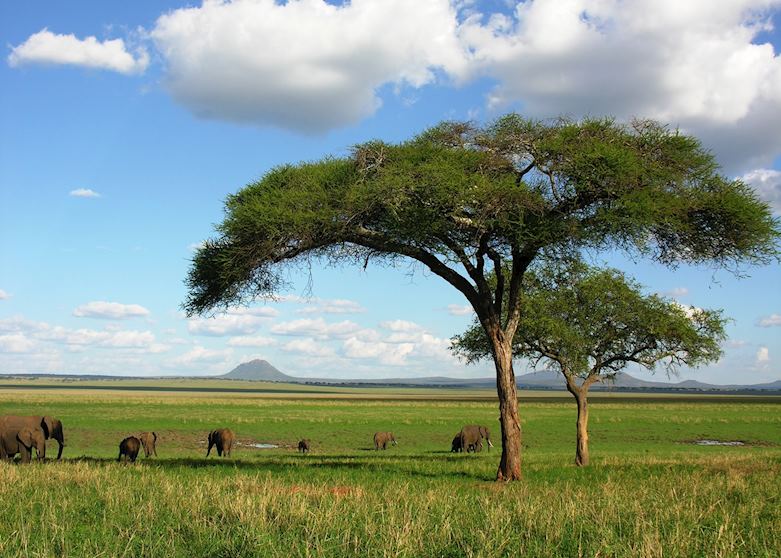 Tanzania
One of the less famous northern parks, Tarangire is an epic, beautiful, park. From the wide river that coils across the north of the park attracting thousands of elephants during the dry season, to the marshland and open woodlands of the secluded south, Tarangire offers a reminder of how Africa would have looked before the footprint of man hardened and spread across its surface. In addition to unforgettable game drives it is also possible to do walking safaris, with the option to spend the night in fly camps in certain places. Be careful though! Tarangire really gets under your skin.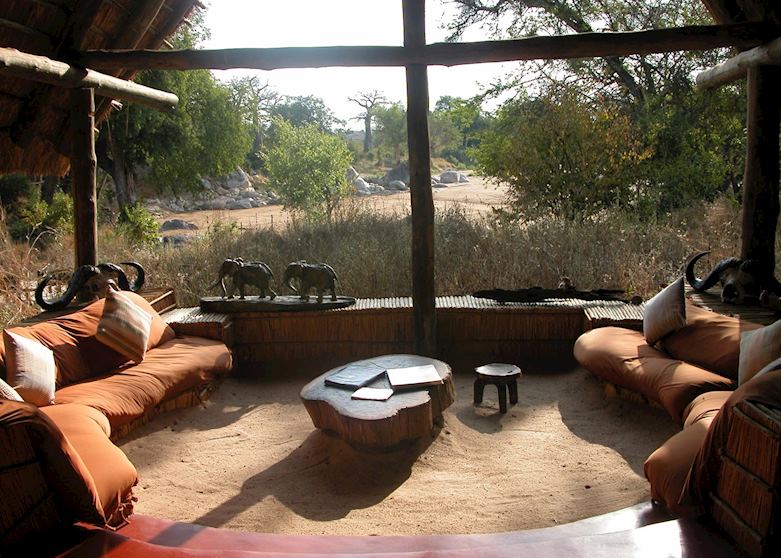 Tanzania
Mwagusi is the place for wildlife enthusiasts who want to twin their natural encounters with luxurious living. Located in the north of the park, 12 large safari tents with their own verandas and lazy hammocks sit on the northern bank of the seasonal Mwagusi Sand River. Camp and landscape co-exist comfortably and the design is suitably understated: this is all about the wildlife. Each safari vehicle is staffed with both a field guide and a driver, allowing the guide to concentrate solely on spotting and introducing you to their part of the Ruaha National Park. Lion hunt, elephant browse and the trees are full of birds, from the mighty martial eagle perched waiting for the thermals to rise, to the vivid buffalo weavers. Quite simply the wildlife at Mwagusi is a delight. To top it all, the management of Mwagusi are fully committed to recruiting and training local people in a range of roles from waiters to field guides. If you are interested in seeing the programme in action, then visit the onsite classroom and join the students, you'll be most welcome. Mwagusi really is conservation in action.
I'll never forget when…
It is impossible to identify one most memorable experience, but my combined experience of spending time with elephants has had the most impact on my life. These massive, delicate, creatures, demand attention and can make time pass far too quickly. Observing their behaviour, decoding the relationships between individuals and learning to respect the knowledge that they develop, hold and transfer, is quite simply a joy. Often placid, always unpredictable and the source of much we do not yet know, I can never refuse an opportunity to spend time with elephants nor ever know what that contact will hold.