North Africa Regional Manager, Matt Vlemmiks, recently spent time self-driving in Oman with country specialist, Sarah. Neither of them had navigated the scenic roads that pass through Oman's stunning desert, mountain and coastal landscapes, so the itinerary was an enjoyable challenge for both them.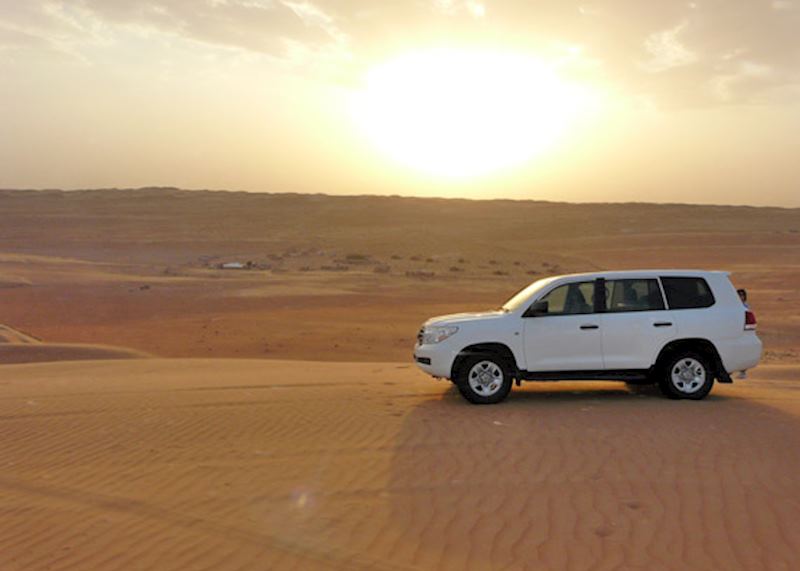 "By the end, I felt that Oman had joined Namibia, South Africa, Canada, New Zealand and Australia on the list of great Audley self-drive destinations."
Any visit to Oman is likely to start in the relaxed capital Muscat. Although clearly wealthy and undergoing a development boom that has been only partially slowed by global economics, Muscat is a world away from neighboring Dubai. The city is a series of well spread out, mainly modern suburbs, with Old Muscat and Muttrah providing a smattering of historic sights and attractive souqs around the central bays. The gleaming, ultra modern Great Mosque is fabulous: Swarovski crystal chandeliers, Italian marble walls and an enormous, ornate rug in the main prayer hall, and smooth, spotlessly clean arches and towers outside, it is undoubtedly the most pristine and well-planned religious building I have visited in the Arab world.
Muscat's well known beaches and opulent hotels are still in evidence, but we were also able to find some more affordable options that you might want to discuss with your specialist. Our car was delivered to one such hotel and here we began possibly the most challenging drive we would tackle in Oman! Muscat is nothing like the hectic metropolises of Cairo and Damascus, where self-driving would be inadvisable, but it is still far busier than anywhere else in the country. A network of flyovers and ring roads are seemingly designed to confuse the newly arrived driver, but once you find your way out of this maze it's the open road for the rest of your trip.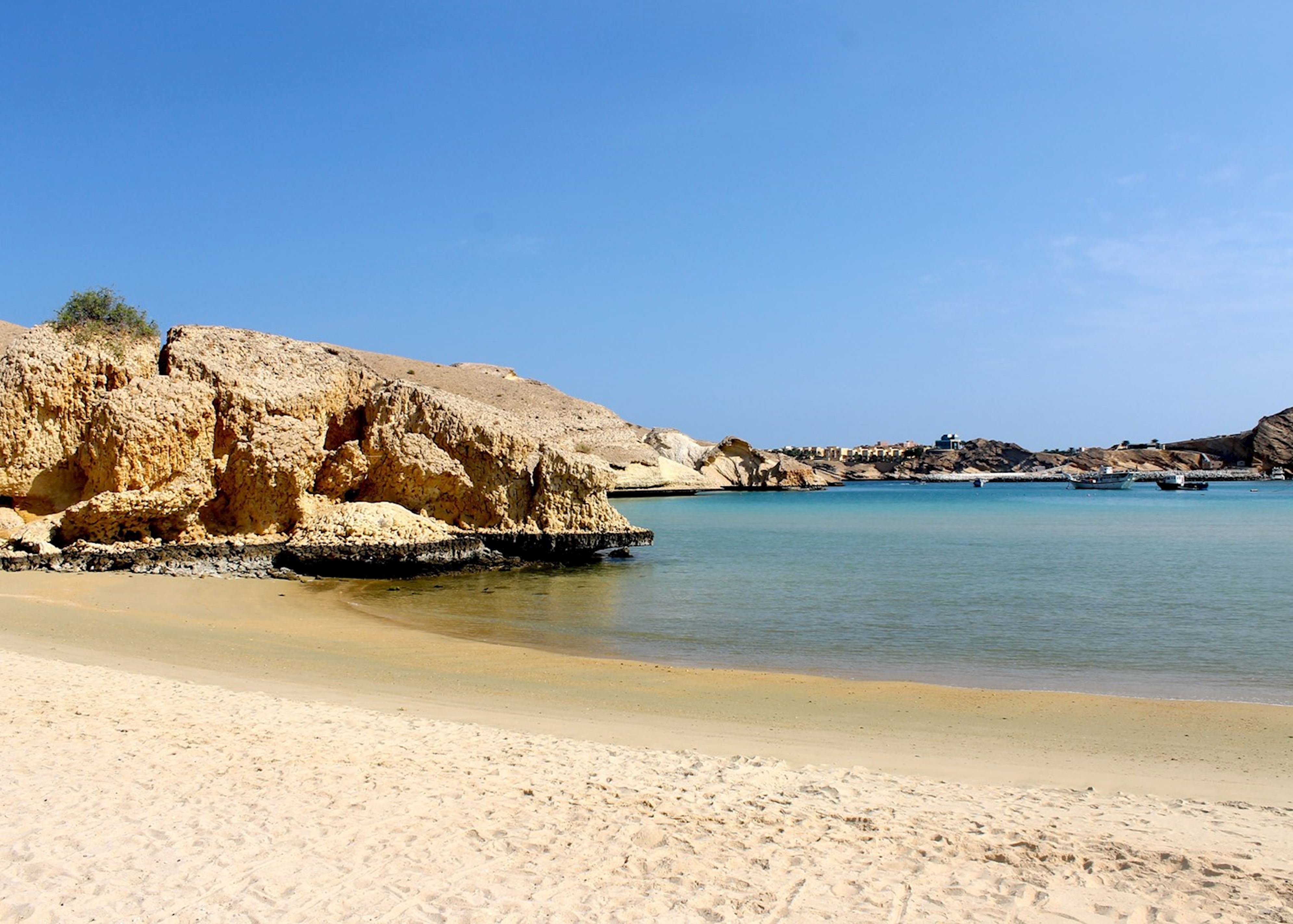 Nizwa is Oman's most culturally interesting city, surrounded by ancient caves, rugged mountains and the grand canyon of Oman, Wadi Ghul. The highway drive here from Muscat is a relatively dull 2-3 hours, but instead we headed west along the coast from Muscat, turning inland at Barka to admire (from the outside) the impressive forts of Al Hazm and Rustaq. A little further on we joined the fabled Wadi Bani Auf route through the Hajar mountains, arguably Oman's most scenic road and definitely one of the most challenging to drive. We wound our way up and down mountain passes that I'd always thought were best left to experienced local drivers, but after a while we became more comfortable with the precarious edges and started to enjoy both the challenge of the drive and the breathtaking scenery.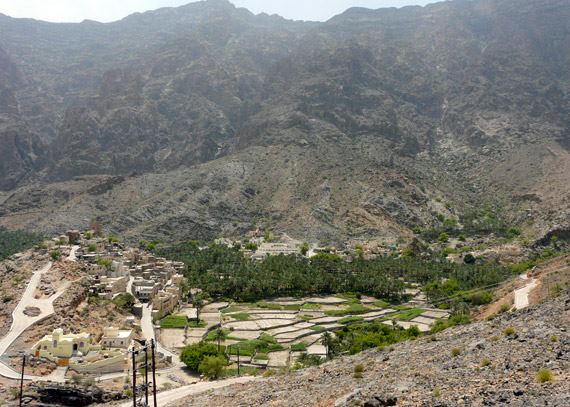 Halfway along this route lies Bilad Sayt, one of Oman's most picturesque settlements, a tiny village in a valley high up in the mountains which feels entirely isolated from modern life (apart from the incongruous telephone wires). There's a great lookout point around a mile up from the village, and as we stood taking pictures the lunchtime call to prayer drifted over the patchwork of agricultural terraces below, the kind of serendipitous moment that makes all the more taxing aspects of travel worthwhile.
Around Nizwa there are a host of sights to enjoy, with Nizwa livestock market, the forts of Jabrin and Bahla, the ancient beehive tombs of Bat, and the geographical wonders of the Hajar Mountains, Jebel Akhdar and Wadi Ghul providing a striking mix of history, culture and scenery. These attractions spread out far and wide in each direction from Nizwa, making a three night stay in the area ideal. Relatively characterless but comfortable three and four star hotels had been the norm for Nizwa, but we unearthed a new gem of a tented camp called The View. The 15 en suite tents are spacious and comfortable, some offering large decks to enjoy the impressive view over Jebel Shams, while the three-course dinner was the best food we had anywhere in Oman.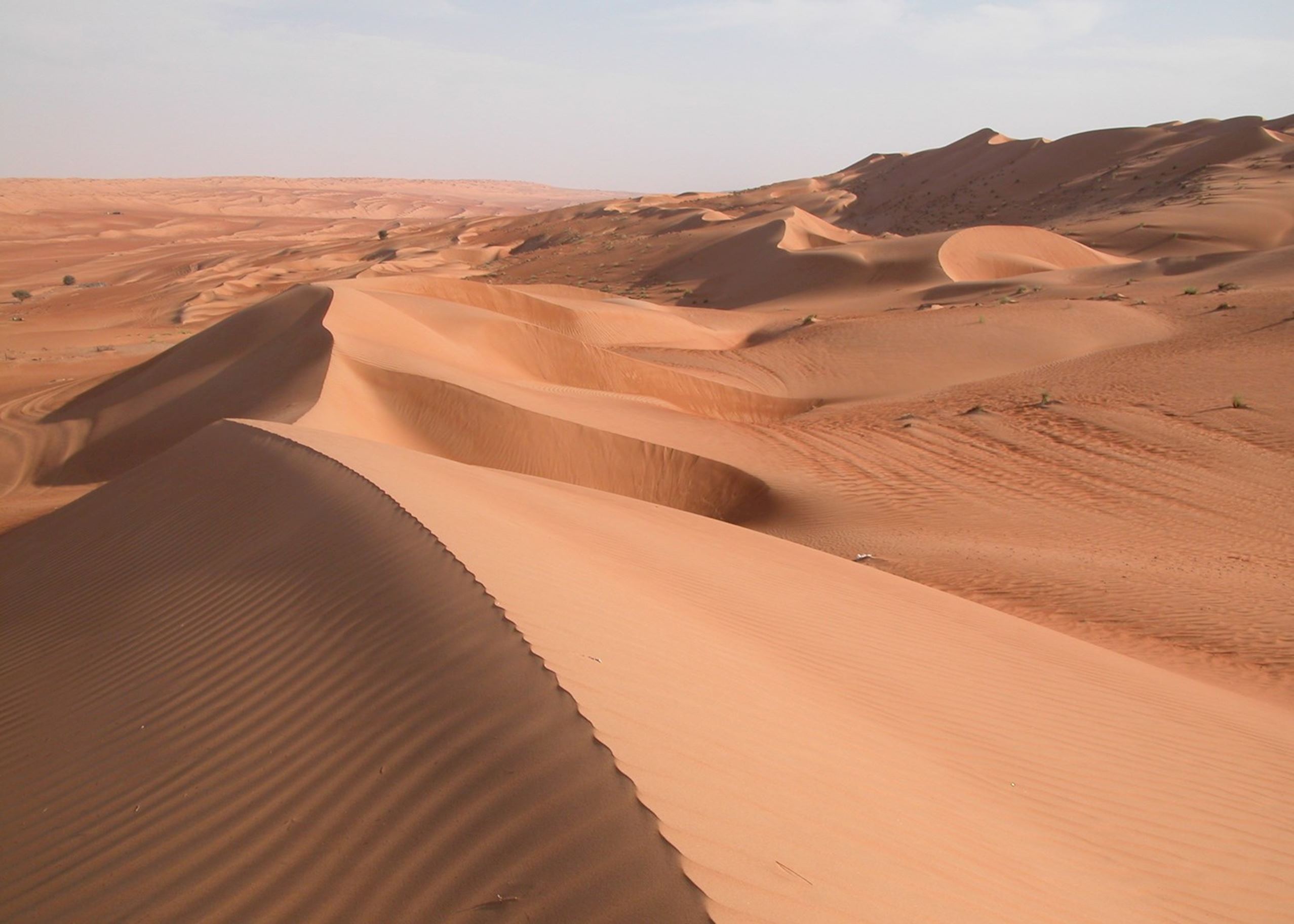 Not too far from Nizwa is the Wahiba Sands, a desert area with some excellent places to stay. We were there in searing 45 degree temperatures, so during these times I would definitely recommend Desert Nights Camp, which boasts spacious tented rooms with air-conditioning and plenty of luxury. Another deluxe option is a Hud Hud tented camp, which can either be semi-permanent or completely tailor-made for those looking to splash out on the ultimate private desert experience. Then there is Safari Desert Camp, where we spent the night deep in the dunes. This is an altogether more rustic, perhaps authentic experience, with no air-conditioning or fan and an open air bathroom, so it is definitely best suited to the cooler months! Despite this, it is great to have three such attractive options at different price levels, while the excellent scenery and relative ease of the desert driving (as long as you have a 4x4) make the Wahiba Sands ideal for a two night stay.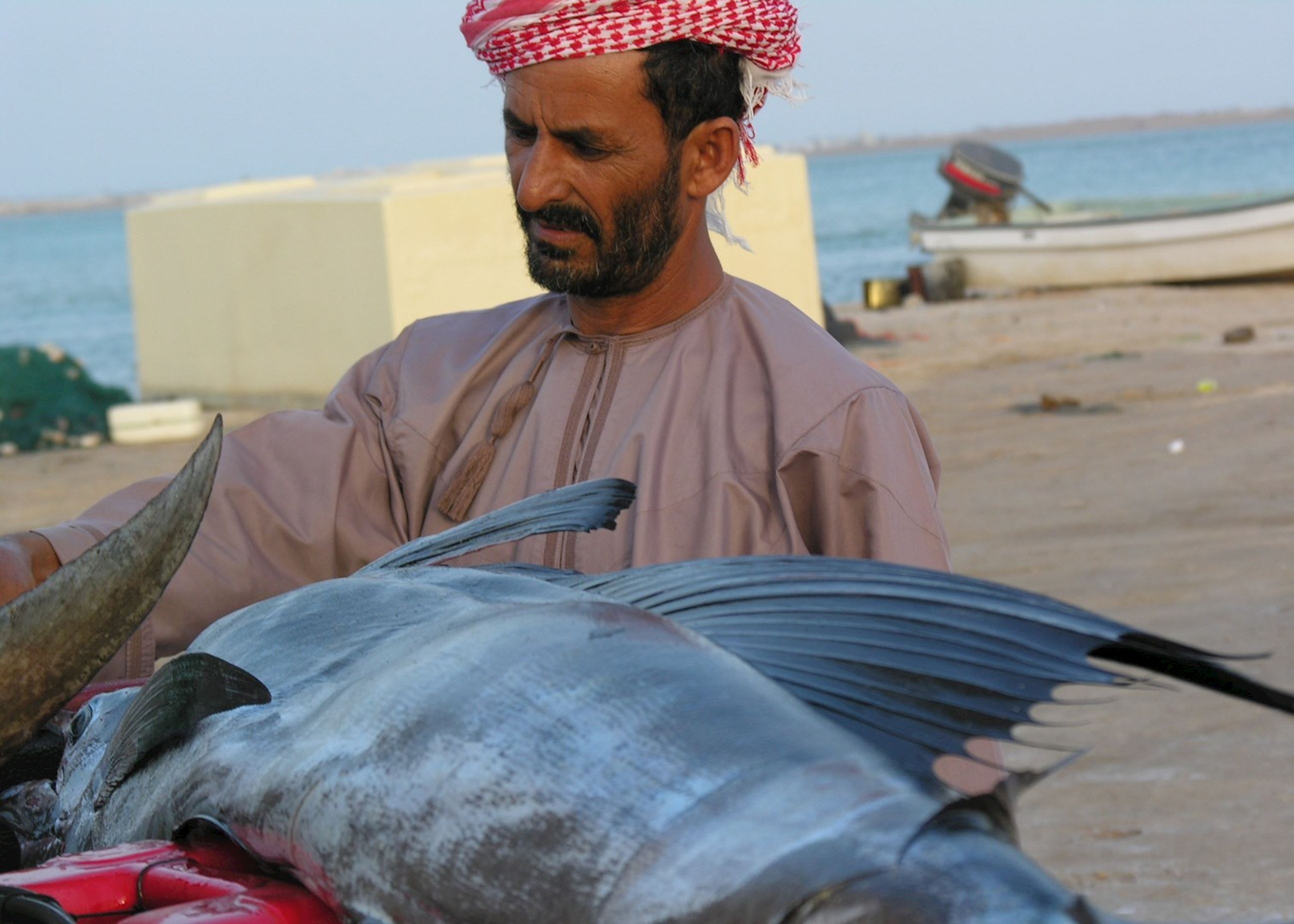 Moving back eastwards to the coast, Ras Al Jinz and a night at the comfortable Carapace Lodge is a real highlight. Green turtles have been coming to the beach here for thousands of years to lay their numerous eggs before heading back into the vast ocean and returning for their next breeding cycle years later. The lodge is part of a scientific center and a night here gave us the opportunity to go out with a guide and watch the nature in action.
The turtles seem to expend considerable effort laying their slimy, table tennis ball sized eggs, but witnessing this has a strange serenity and a tangible timeless feel. Watching the tiny hatchlings struggle to make it to the water is bitter sweet, as the guide explains that little more than one in a thousand will survive their early battles for survival. The beach and cliffs around Ras Al Jinz are protected areas, helping to maintain the truly prehistoric appearance that may be familiar to keen watchers of nature programs, in which these turtles have often been featured. Experiencing all this on the same day that we had woken to intense heat in the desert, and not long after visiting forts that wowed explorers centuries ago, served to emphasize the diversity of experiences on offer in Oman, which is one of the things that make it a great self-drive destination.
Contact us

For further advice on self-drive or guided itineraries to Oman visit the Oman section of our website, or speak to one of our country specialists directly on 1-855-838-6430.

View our Oman vacations
Further reading