Originally from Pittsburgh, Aliza began traveling with her family from a young age, falling in love with the culture, language, and food of Western Europe. From then on, she sought any opportunity to travel, spending summers doing everything from practising her Spanish as an au pair in Spain, to volunteering at a community center in Israel. She always had a fascination with South America and in high school decided to spend a summer living and working in Peru. After graduating from Tufts University, she couldn't shake the urge to get back to South America and decided to join the Peace Corps. During her 27 months as a volunteer in rural Paraguay, she had the opportunity to further travel the region, visiting nearby Argentina and Uruguay multiple times.
Aliza began her career at Audley, traveling to Chile and Argentina to further explore the wonders of these two countries. As such she has thoroughly enjoyed sharing the magic of South America with her clients, including nearby Uruguay and Paraguay, as well. Most recently, she's set her sights further south with a research trip to Antarctica, undoubtedly one of the most spectacular places she has ever been to.
Speak to Aliza

Start planning your tailor-made trip with Aliza by calling
1-855-402-2998


Recommend Aliza to someone you know
Help your friends and family discover the world with Audley. Recommend Aliza today.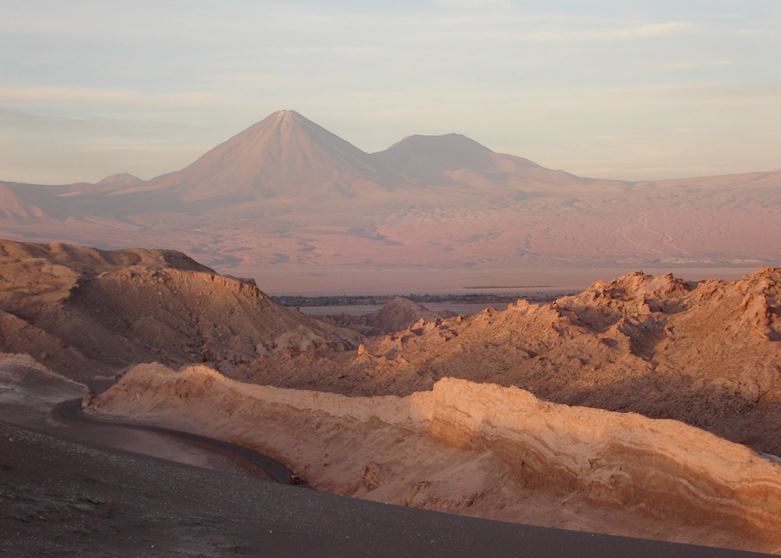 Chile
Chile's Atacama Desert, the driest desert in the world, gets the top spot on my list as a harmonious mix between an outdoor lover's paradise and an idyllic haven perfect for those wishing to relax. This unique region boasts a wide variety of landscapes, from a field of geysers at over 14,000ft to one of the largest salt flats on the planet.
Activities range from hiking through the Mars-like landscape of the Moon Valley to stargazing in the crystal clear night skies. Not only does this spectacular destination have fantastic activities, but it is also home to some of the best hotels and resorts in South America, ideal for a luxurious evening of rest and relaxation.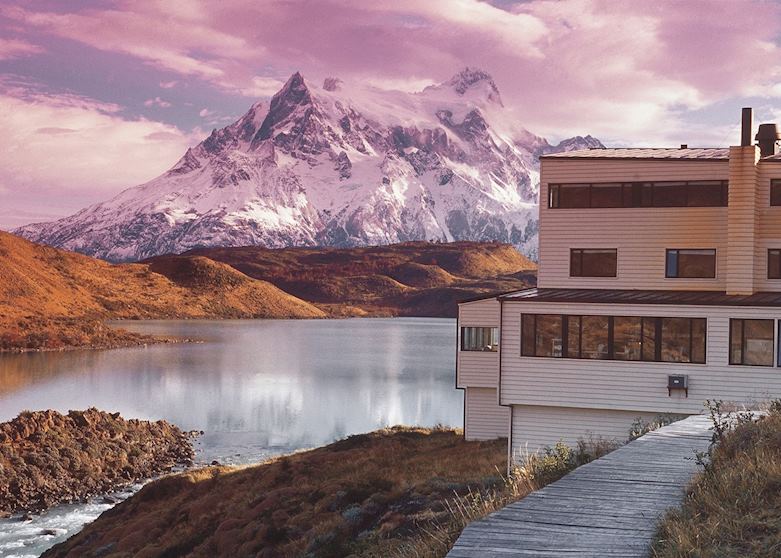 Chile
Perched on an isolated hill inside Torres del Paine National Park with views of the towers, Explora Patagonia offers a truly one-of-kind experience in the heart of Patagonia. With 50 comfortable rooms, a cozy lobby, a luxurious spa (all with breathtaking views), Explora offers the ideal environment to enjoy Patagonia in style.
The Explora magic doesn't stop with the views, as the hotel offers a fresh, gourmet variety of international food, a unique and luxurious asset, given the isolated location of the hotel deep in the national park. Although the hotel itself is spectacular, the best thing about Explora Patagonia is, without a doubt, its location and commitment to exploring the region. Whether you're interested in horseback riding on the shores of a glacial lake, hiking the classic "mirador" trail, or experiencing the magic of a glacier up-close, Explora has it covered.
I'll never forget when…
One of my favorite travel experiences was the day I spent with my family bike riding through the vineyards in Mendoza. The scenery in Mendoza is spectacular, and exploring it on a bike as a family was a special treat. It also didn't hurt that at each stop we made was a new winery, where we enjoyed wine-tastings and snacks before moving on.

After a morning of biking, we were all excited to pull up to our three course lunch with wine pairings, and we were able to toast to a morning well spent.