The daughter of a sailor and pilot, Carley was introduced to travel at a young age through summer trips with family to Europe and the Bahamas. These inspired her to pursue a major in International Relations at Tufts University, where she discovered a love of Latin America and added a second major in Spanish. Her studies led her to spend her junior year abroad in Santiago, Chile. That year, she lived with a local family, honed her language skills, and travelled throughout Chile and beyond.
After graduating, Carley was eager to help others have incredible travel experiences. She joined Audley first in the operations department before transitioning to the Latin America team. On her most recent trip with Audley, she kayaked on Lake Titicaca, watched condors soar through Colca Canyon, and marvelled at the moai on Easter Island. Outside of work Carley enjoys hiking, cooking, and live music.
Speak to Carley

Start planning your trip to South America with Carley by calling
1-855-244-1139

Recommend Carley to someone you know
Help your friends and family discover the world with Audley. Recommend Carley today.
Carley Minkler was amazing, attentive to detail, responsive and all around terrific!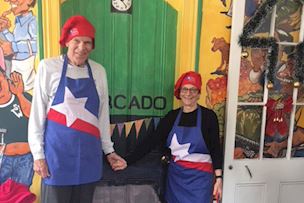 Lisa Burke traveled to Chile for 19 days in December 2017, organized by Carley M
Valparaiso was amazing. We loved the street art, La Sebastiana, and fireworks on New Year's Eve. We also loved the cooking lesson where we made Chilean cuisine. The visit to the Kingston Family Vineyards was magical and the lunch at Casas Del Bosques was amazing. Carley Minkler was amazing, attentive to detail, responsive and all around terrific!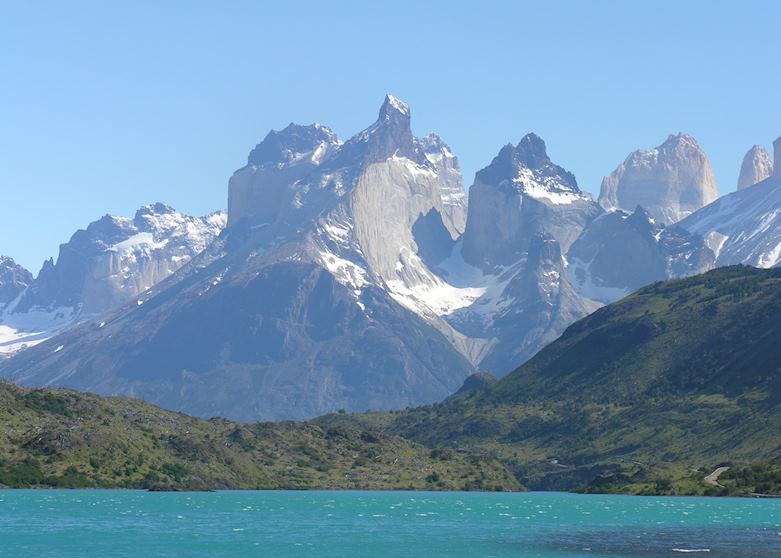 Chile
With its rugged, snow-capped mountains and sparkling turquoise lakes, Chile's Torres del Paine National Park moved me more than any other place I've visited. The vastness of the park is breathtaking, and the landscapes within it are so varied; the same trail can take you from verdant fields to icy glaciers. The air is so pure and the streams are clean enough to drink from. During autumn, the views are particularly spectacular, when burnt orange leaves cover the hills along the hiking paths.
Torres del Paine is truly an outdoor enthusiast's paradise to be discovered by boat, on horseback, or - my personal preference - by foot. The multi-day W trek is a great way to take in the park's stunning scenery and diverse flora and fauna, including the adorable guanaco, the camel's South American cousin. Those who hike the trail from west to east will have an exciting start with a catamaran ride across Lake Pehoe and an unforgettable final day when they ascend to the iconic granite towers at Base Torres. I left my campsite early to make it there by sunrise and watched in awe as the pink and red hues shone on the towers.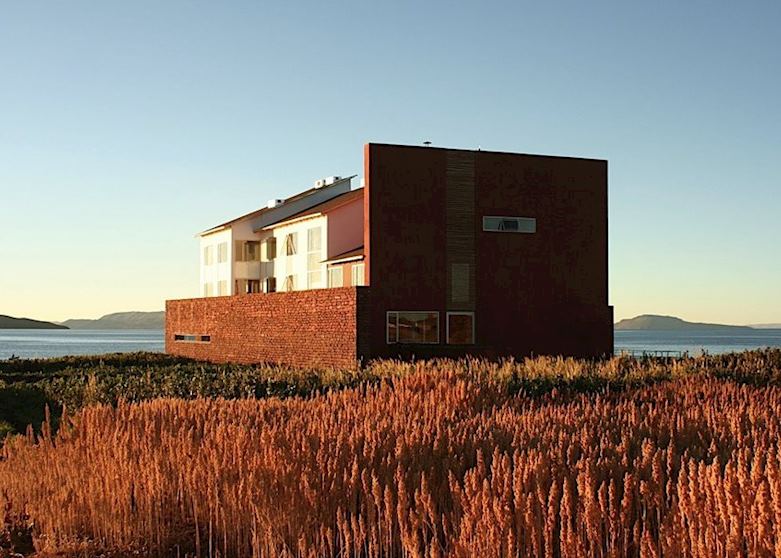 Peru
Located an hour outside of the lakeside city of Puno, Titilaka enjoys a privileged location on a secluded peninsula jutting out into the vast Lake Titicaca. Looking out from the large windows of its 18 luxury suites - deemed 'dawn' and 'dusk' rooms for their incredible sunrise and sunset views - you really feel like you're in the lake. Guests at Titilaka can choose from a variety of excursions, from hiking or biking to boat trips out to the Taquile and Uros Islands. They also have access to the hotel's private boathouse to explore the lake by kayak or canoe at their leisure.
After an action-packed day, the waterfront terraces and crisp white cabanas are perfect places to relax. Every afternoon, there is a complimentary tea time, including local Andean mint tea and freshly baked cakes. Titilaka also serves the best Pisco sour I've tasted in all of Peru, and their restaurant is equally exquisite.
I'll never forget when…
On a recent trip to the Sacred Valley, I had the opportunity to spend an afternoon with a women's weaving cooperative in the small town of Huilloc. I witnessed all stages of production of their colorful garments, from spinning the wool, to coloring it with natural, plant-based dyes, to finally weaving it into intricate designs inspired by Andean imagery. I was paired with a woman who taught me how to use her drop spindle and later very patiently walked me through a simple bracelet design. It was really special to sit with the women and hear their perspectives on the opportunities and challenges posed by the recent rise in tourism to the area and learn what sustainable tourism meant to them. I also walked away with a much deeper understanding of the skill, time, and effort that goes into the wool scarves, sweaters, and table runners that Peru is famous for.