Tailor-make your trip to French Indochina
Hill tribes
One of Indochina's most interesting cultural features is its diverse minority groups, many of which still use authentic farming techniques and wear traditional dress.
Many of these groups are found in the hilly, more remote corners of the region including northern Laos, northeast Cambodia and central and northern Vietnam. Although more effort is required to access these areas, you are rewarded with stunning vistas, colorful markets and subsistence level communities, relatively untouched by the modern world.
Visiting these communities can easily be combined with elephant experiences, boat trips or cycling and trekking routes that take you into the heart of rural Indochina. One of the best ways to interact with the minority groups is to visit one of the many local markets in the region, such as Sin Cheng in northwest Vietnam, which is one of our favorites.
This market is primarily used by Flower H'mong, who are known for their colorful and distinctive, traditional dress. It is also possible to stay overnight in a local community and experience rural life and customs at first-hand.
Itineraries
Laos, Vietnam and Cambodia

Vietnam, Thailand, Laos and Cambodia
Start thinking about your experience. These itineraries are simply suggestions for how you could enjoy some of the same experiences as our specialists. They're just for inspiration, because your trip will be created around your particular tastes.
View All Tours in Southeast Asia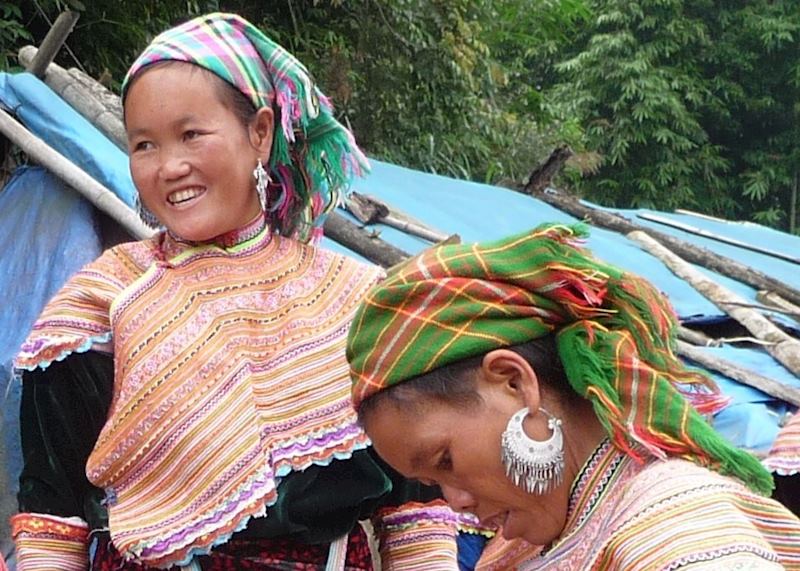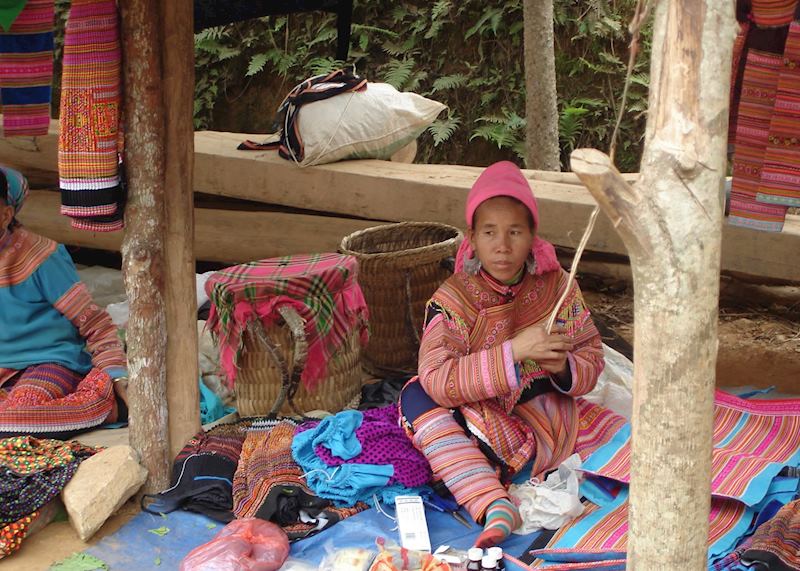 The Mekong
At over 4,000 kilometers long, it is no exaggeration to say the Mekong is the lifeblood of the region, providing transport, food, energy, communication and a cultural focal point for millions of people living along its banks.
The northern parts of the Mekong are incredibly scenic as it winds its way through the remote jungle-clad mountains of Laos. The best way to enjoy this part of the river is to take the two-day boat trip from the Thai border to Luang Prabang.
Once the Mekong leaves Luang Prabang it continues south and for several hundred kilometers forms the border between Laos and Thailand. It then flows into an area known as Si Phan Don, or the 4,000 Islands. The scenery here is flat but majestic, with ribbons of water embracing tiny island communities.
Undoubtedly one of the most scenic parts of Vietnam, the Mekong Delta is where the river finally reaches the South China Sea. Known as the rice bowl of Vietnam, the Mekong Delta is a patchwork of verdant rice paddies and traditional villages.
The best way to explore the Delta is to cruise through the backwaters by boat, staying on a converted rice barge or private sampan observing fishermen going about their daily lives and the bustling commerce of this lively area. It is also possible to cross the border into nearby Cambodia by boat.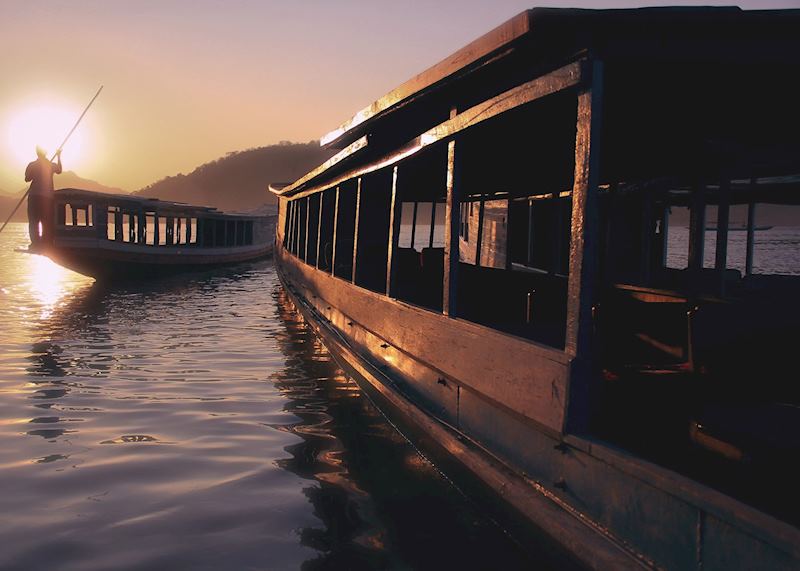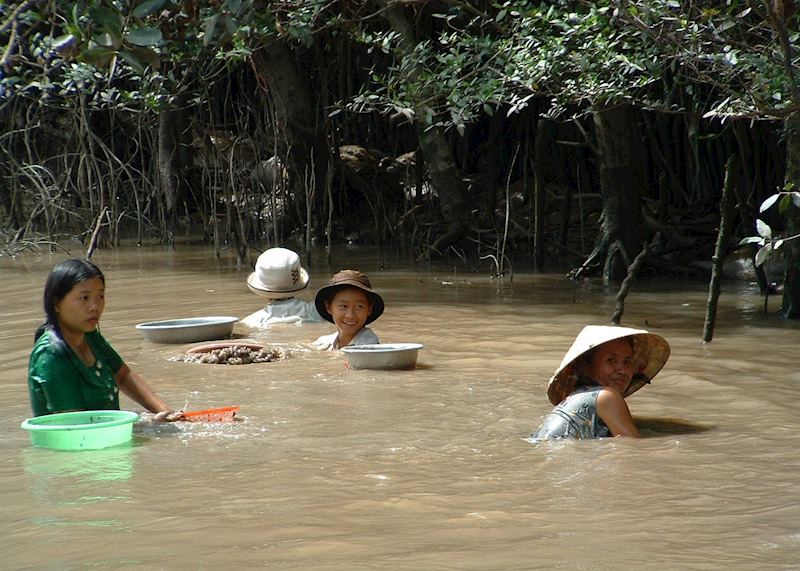 Off the beaten track
Many operators offer travel to Indochina and most of the highlights are now on a fairly well-worn path. However, it is easy to avoid the crowds, particularly in the remote border regions.
Ha Giang province in northern Vietnam is a fantastic destination, where villagers wear traditional dress as a matter of course, rather than for tourists, and the rice terraces are spectacular.
Northern Laos has some stunning scenery and the mountainous area around Luang Nam Tha and Muang La is a great base for trekking, kayaking and cycling. Sam Neua, close to the border with Vietnam, is home to a variety of interesting sites and can make for an interesting overland trip if traveling on to northern Vietnam.
In Cambodia it is possible to find a less-traveled path as soon as you leave the main centers of Siem Reap and Phnom Penh, but it is the northeast provinces of Ratanakiri and Mondulkiri that offer the most to the more intrepid traveler.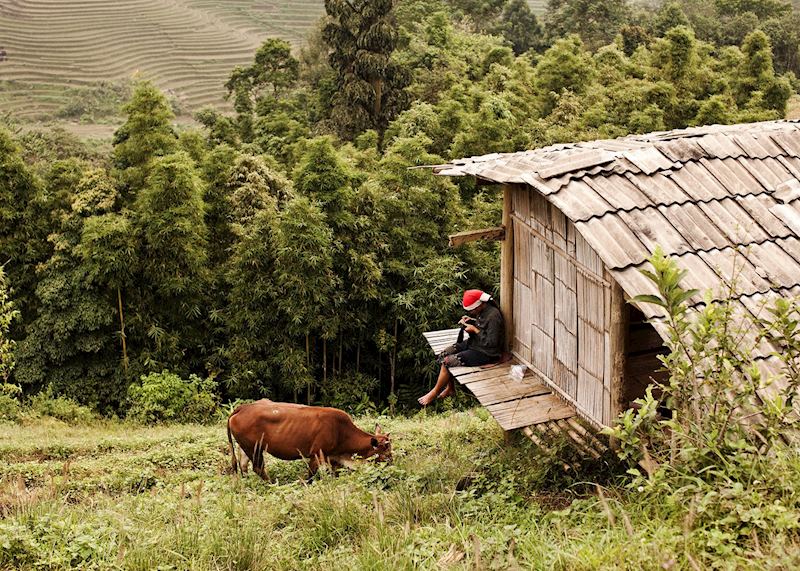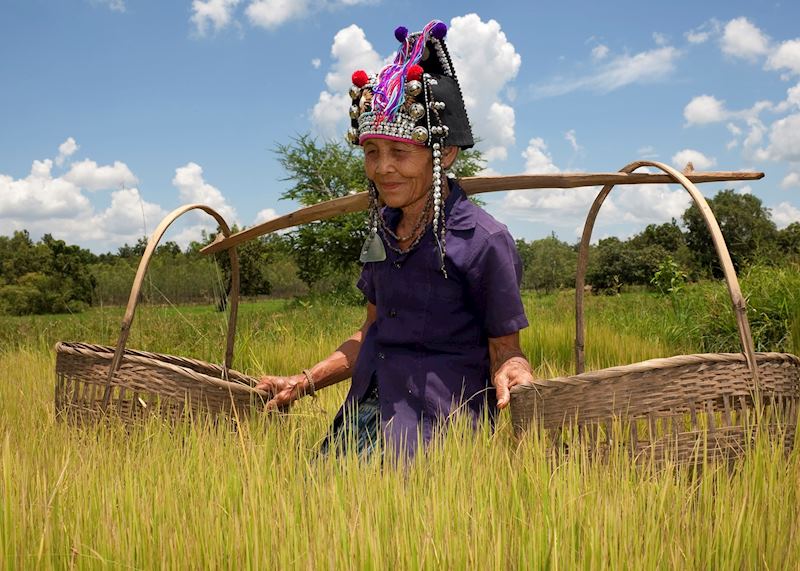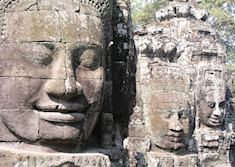 The United Nations Educational, Scientific and Cultural Organization (UNESCO) was set up to protect culturally important sites from around the world. Here, we focus on eight sites in Indochina.