Tailor-make your trip to see orangutans
Once widely distributed in Southeast Asia, the largest of the tree-dwelling primates is now confined to parts of Sabah, Kalimantan and northern Sumatra.
Unlike many regions in Southeast Asia, combining the wildlife areas of Indonesia and Malaysian Borneo in one trip is not easy.
Unless you have plenty of time we suggest sticking to one country – and you can always go to the other one next year.
Itineraries
---
Start thinking about your experience. These itineraries are simply suggestions for how you could enjoy some of the same experiences as our specialists. They're just for inspiration, because your trip will be created around your particular tastes.
Seeing orangutans in Borneo
Borneo is a much more established place to see orangutans and as a result provides people with a range of good range of quality rainforest accommodation along with highly experienced guides.
Kinabatangan River
The Kinabatangan River flourishes with wildlife; protected reserves have been created in the lower basin and these now form an almost continuous narrow strip along a 124 mile (200 kilometer) stretch of river. This has attracted and sustained large populations of orangutans as well as pygmy elephants, proboscis monkeys, crocodiles and all of Borneo's native hornbill species.
Pros: Arguably the best birdlife in Southeast Asia, easily accessible just an hour boat ride from the city of Sandakan. By boat you have the chance to get very close to pygmy elephants on the river banks.
Cons:
There are few trails in to the rainforest so orangutans are normally seen high up in the trees from the river and binoculars are vital.
Danum Valley
Orangutans are abundant in the Danum Valley; recent studies put the number at around 500 with possibly 17 resident to the immediate Borneo Rainforest Lodge vicinity.
You'll do your wildlife spotting on foot with a private guide; there are over a dozen trails through the surrounding rainforest that cater for all levels of fitness and the impressive canopy walkway gives a unique birds eye view.
Pros: One of the last remaining areas of primary rainforest in Borneo, sizeable population of orangutans within close reach of the lodge, stunning location on the bend of a river valley.
Cons: Two hours of very bumpy roads to reach your lodge base.
Tabin Wildlife Reserve
This expansive area of dipterocarp rainforest in the eastern part of Sabah, shelters an incredibly diverse range of flora and fauna. Tabin has several mud volcanoes and salt-water springs that are high in minerals and attract a variety of wildlife seeking these nutrients.
These are great locations for viewing the forest inhabitants, that can also be seen on treks and night drives. Orangutans, civet and leopard cats, hornbills, pygmy elephants and, if you are extremely lucky, western tarsiers can all be spotted.
Pros: The best place in Borneo for seeing wild cats, a great chance to see orangutans in the wild as Tabin is the normal point of release after they've been rehabilitated at Sepilok.
Cons: The accommodation is on the edge of the reserve rather than right in the heart of it.
Recommended accommodation options in Borneo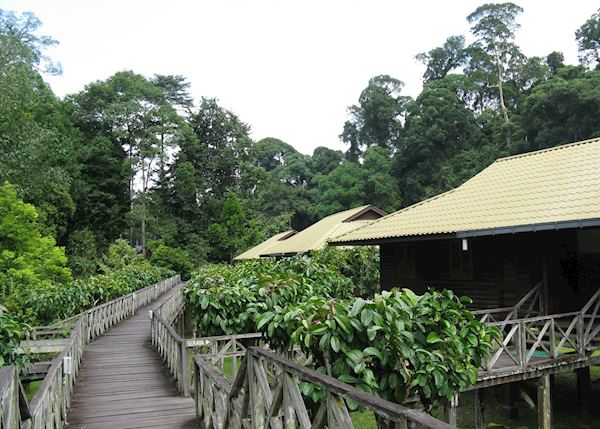 Nestled amidst some of Borneo's primary rainforest alongside the banks of the Danum River, Borneo Rainforest Lodge is a fantastic setting for wildlife spotting and trekking.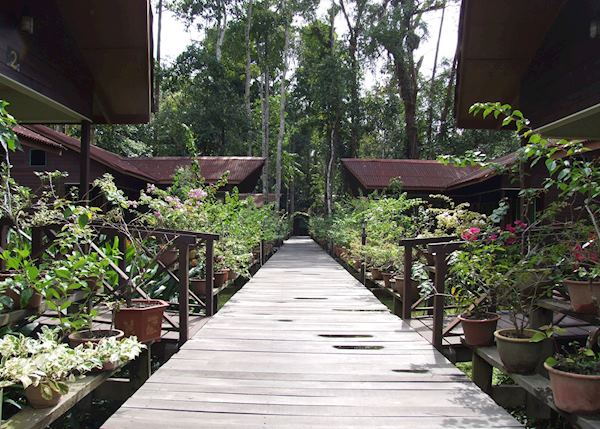 Set on Borneo's Kinabatangan River, Abai Jungle Lodge is a great base from which to discover the wildlife this diverse habitat has to offer. With several daily river cruises and first-class guides, you're sure to come away with some incredible close-encounters.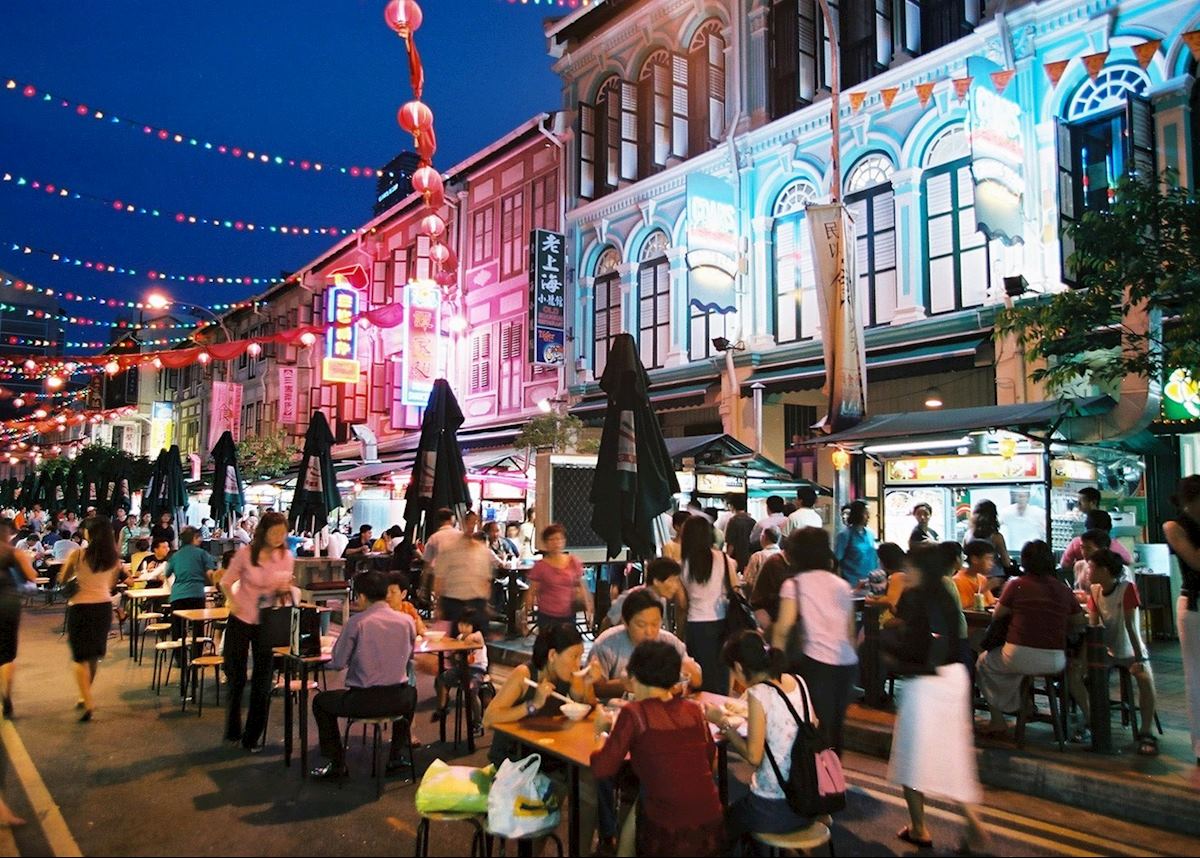 Dao Lanten girls with their mother, Vietnam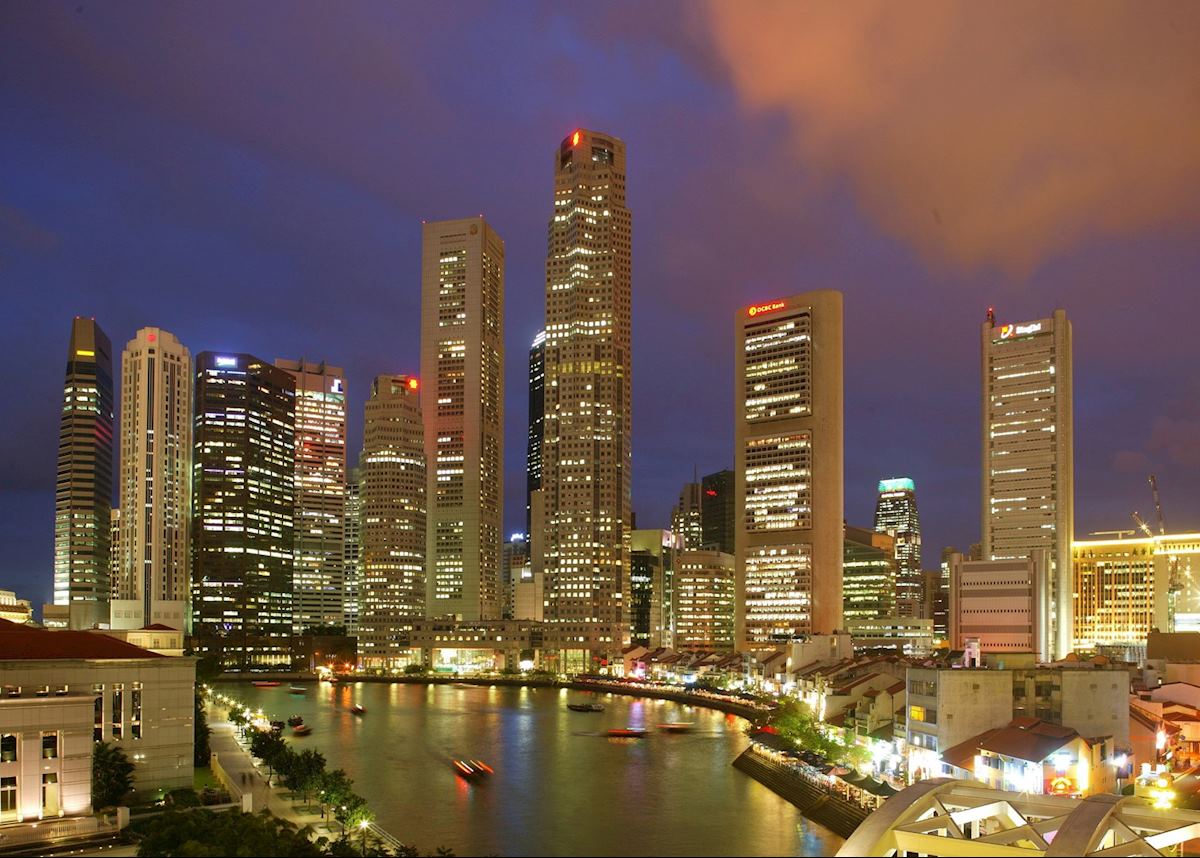 Harbour illuminations, Boat Quay, Singapore
Seeing orangutans in Indonesia
There's no other way to say it – getting to see orangutans in Indonesia is a challenge. Flights, boats and 4x4s are par for the course but despite the problems in reaching your end destination, the rewards far outweigh the effort.
Gunung Leuser
The area of Bukit Lawang in northern Sumatra is home to many orangutans who were rehabilitated and released in to the wild from the former orangutan sanctuary of Bohorok.
The sanctuary closed in 2005 when the surrounding area was considered 'saturated' with orangutan and an alternative quarantine and rehabilitation center was opened on the outskirts of Medan.
Since the center was opened in 1973, over 200 orangutans have been released, meaning that close encounters are regular occurrences on half to full day circular walks through the protected rainforest of the Gunung Leuser National Park.
Pros: The least visited of the four orangutan 'hotspots' worldwide, stunning lowland mountain scenery of waterfalls, rivers and rainforest.
Cons: No current rehabilitation program and difficult to see other wildlife while exploring on foot.
Tanjung Puting
Visitors to Tanjung Puting National Park usually spend three days traversing the narrow jungle rivers on your private house boat, known locally as a Klotok, stopping two or three times a day to venture into the rainforest with a knowledgeable guide.
The park is unfenced throughout and is home to over 5,000 orangutans, therefore offering a great chance to see these intriguing creatures in their natural habitat. While in the area, Camp Leakey offers the chance to see conservation work at close quarters.
Established in 1972, this rehabilitation center has released hundreds of orangutans back into the wild over the years.
Pros: All but guaranteed sightings of wild orangutans and traveling by boat gives a great chance of spotting other wildlife on the river banks. In addition there is an excellent rehabilitation program on site that is much less frequented than those in Borneo.
Cons: Flights here from central Java are often delayed, so patience and humor need to be packed with your toothbrush.
Recommended accommodation options in Indonesia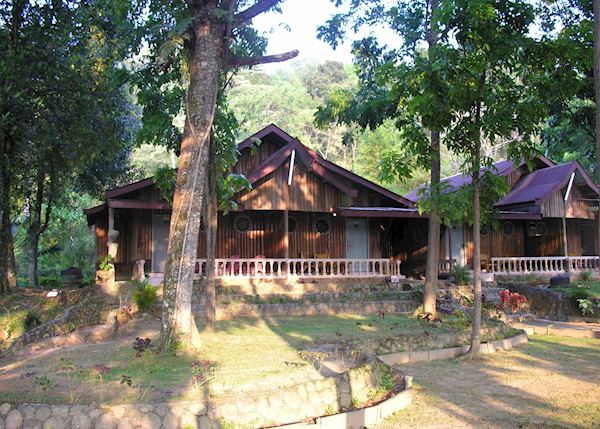 This simple hotel is well located with fantastic views over the Sungai Bohorak river. It is the perfect place to base yourself if you would like to embark on a trek to see the orangutan and other wildlife.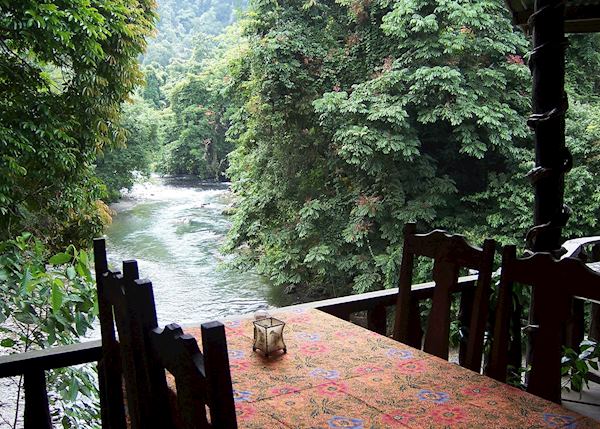 Situated inside the Gunung Leuser National Park, Jungle Lodge has an enviable location perched above the crystal clear Bamboo River.
Facts & figures and conservation
Different species
Sumatran and Bornean orangutans are different species, but a trained eye can easily tell them apart: Sumatran orangutans have lighter coats with longer, finer hair. They're taller and thinner with longer faces, while the male Bornean orangutans have broader cheek flanges.
Threats & conservation
The threat to orangutans comes from many angles: illegal hunting and trading, habitat destruction for farm land and plantations, and the encroachment of humans on their forests.
Steps are being taken to protect these magnificent creatures and the Semengok and Sepilok rehabilitation centers in Malaysian Borneo, Sumatra, and Camp Leakey in Kalimantan are superb places to learn about the natural history and conservation of orangutans.
We can recommend rainforest stays in these areas where sightings of wild orangutans are common.
Orangutan sanctuaries
While seeing orangutans in the wild is an amazing sight, sanctuaries offer the chance to see these endangered animals while learning more about rehabilitation initiatives.
Such projects can be found at Shangri La's Rasa Ria Hotel, near Kota Kinabulu; Sepilok Orangutan Rehabilitation Centre near Sandakan, and Semenggok Orangutan Centre near Kuching.
All these centers offer close encounters with younger orangutan and it's great to combine a trip here with time in the rainforest.
Adopt an orangutan
If you're planning to visit Sepilok Orangutan Centre, you can choose to 'adopt' an orangutan before you travel, with a chance to see it when you visit.
The price of your adoption provides much-needed financial help in maintaining and improving Sepilok, so it can continue its great work. Talk to one of our Borneo or Indonesia specialists for more information.
Here at Audley we're pleased to have adopted a rescued orangutan called Michelle.